The Labo des Histoires and the Antoine de Saint-Exupéry Youth Foundation proposed to Thomas Pesquet, French astronaut of the European Space Agency (ESA), to create the first writing contest from the International Space Station (ISS).
"Thomas Pesquet will proudly carry the humanist values of Antoine de Saint-Exupéry. May it inspire us for imagining and writing the future!"

– Claudie Haigneré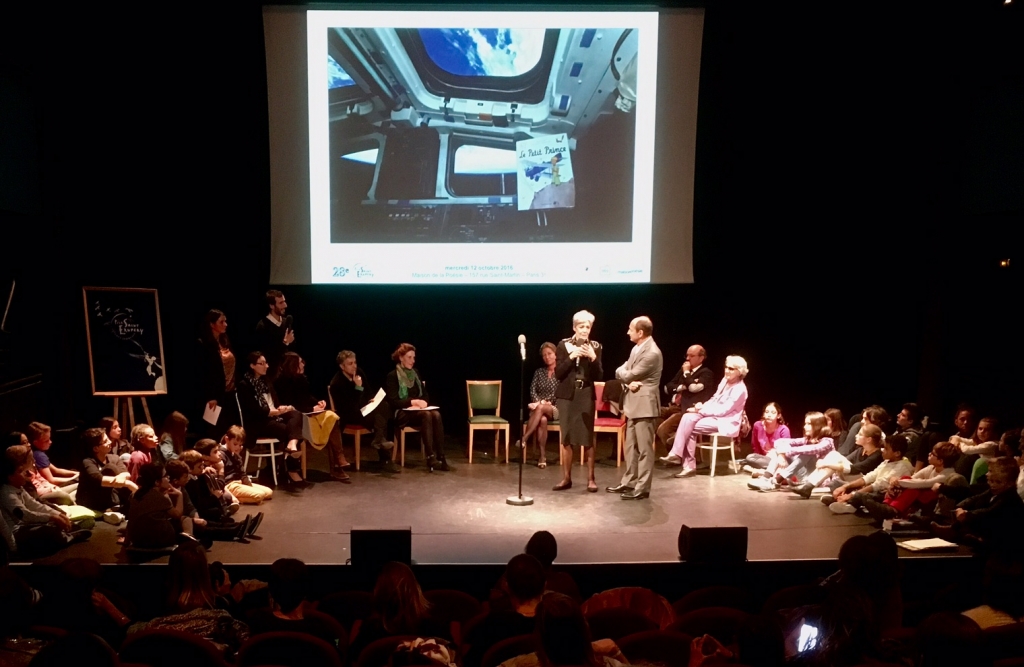 On 12 October 2016, Claudie Haigneré, chairwoman of the Antoine de Saint-Exupéry Youth Foundation's patronage committee and counsellor to the ESA's president, unveiled the organisation of this unique national writing contest for youth below 25 years old, at the Maison de la Poésie (House of Poetry) in Paris. She recalled how her two space missions were punctuated by moments of writing and imagination, in particular the writing of a moving letter to her daughter Clara.
On the occasion of the Proxima mission, astronaut Thomas Pesquet, the 10th astronaut from France to head to space, will announce in December 2016 the theme of this contest in a video recorded and transmitted from space. The young candidates will then have until 28 February 2017 to write their texts, while reaching for the stars.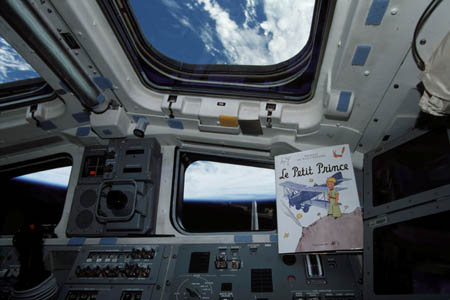 Olivier d'Agay, delegate general of the Foundation, spoke about the long tradition that associates the literary work of Antoine de Saint-Exupéry with space. He thus commented on the picture of The Little Prince taken from space by astronaut Philippe Perrin in 2002 and indicated that Thomas Pesquet will take off with the complete literary works of the famous writer-cum-aviator on his first space mission.
"I am delighted to link the memory of my great-uncle to this meaningful contest that conveys the values driving our activities through the Foundation and that perpetuates the passion for writing, adventure and the discovery of the skies."

– Olivier d'Agay
The jury of the contest will select the 5 best texts that will be transmitted to Thomas Pesquet. On 6 April 2017, the anniversary of the publication date of The Little Prince in France, Thomas Pesquet will unveil the winner of the contest by reading his favourite text from space.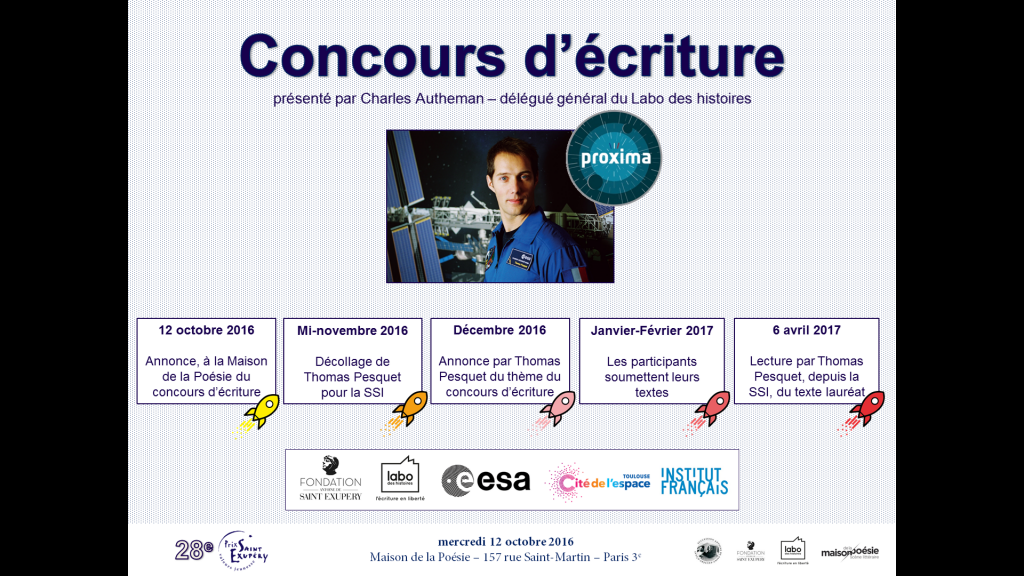 The Cité de l'Espace (Space City) of Toulouse is associated with this project, as well as the Institut Français (French Institute), which will give the contest an international dimension.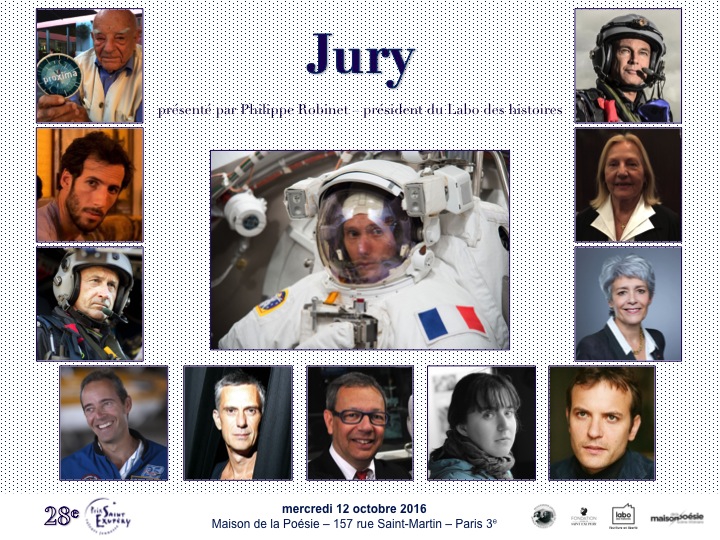 The Jury of the Proxima writing contest:
Thomas Pesquet – chairman of the jury, ESA astronaut
François d'Agay – chairman of the Antoine de Saint-Exupéry Youth Foundation
Charles Autheman – delegate general of the Labo des Histoires
André Borschberg – co-founder of Solar Impulse
Jean-François Clervoy – ESA astronaut
Olivier Chaudenson – director of the Maison de la Poésie
Jean-Baptiste Desbois – managing director of the Cité de l'Espace of Toulouse
Camille Dorland – writing contest winner of the Labo des Histoires
Timothée de Fombelle – author
Claudie Haigneré – ESA astronaut
Marie-Vincente Latécoère – chairwoman of the Latécoère Foundation
Bertrand Piccard – co-founder of Solar Impulse
Photo credits:

01- Astronaut Thomas Pesquet © ESA/NASA–Bill Stafford
02- Olivier d'Agay and Claudie Haigneré on stage
03- The Little Prince book in weightlessness in the cockpit of the American space shuttle Endeavour © Astronaut Philippe Perrin ESA/NASA
04- Contest stages
05- Composition of the jury