On Saturday, 28 May 2016, the young participants of writing workshops organised by the Labo des Histoires Île-de-France – West presented their works based on "Antoine de Saint-Exupéry's values" at Le Temps des Cerises cultural centre in Issy-les-Moulineaux.
These educational workshops held in partnership with the CLAVIM of Issy-les-Moulineaux, Anne Frank Youth Centre, Le Temps des Cerises, Saint-Exupéry Leisure Centre, Éditions Glénat and the Saint-Exupéry Children's House of Social Character (MECS) of the Apprentis d'Auteuil Foundation in Meudon are supported by the Antoine de Saint-Exupéry Youth Foundation (FASEJ).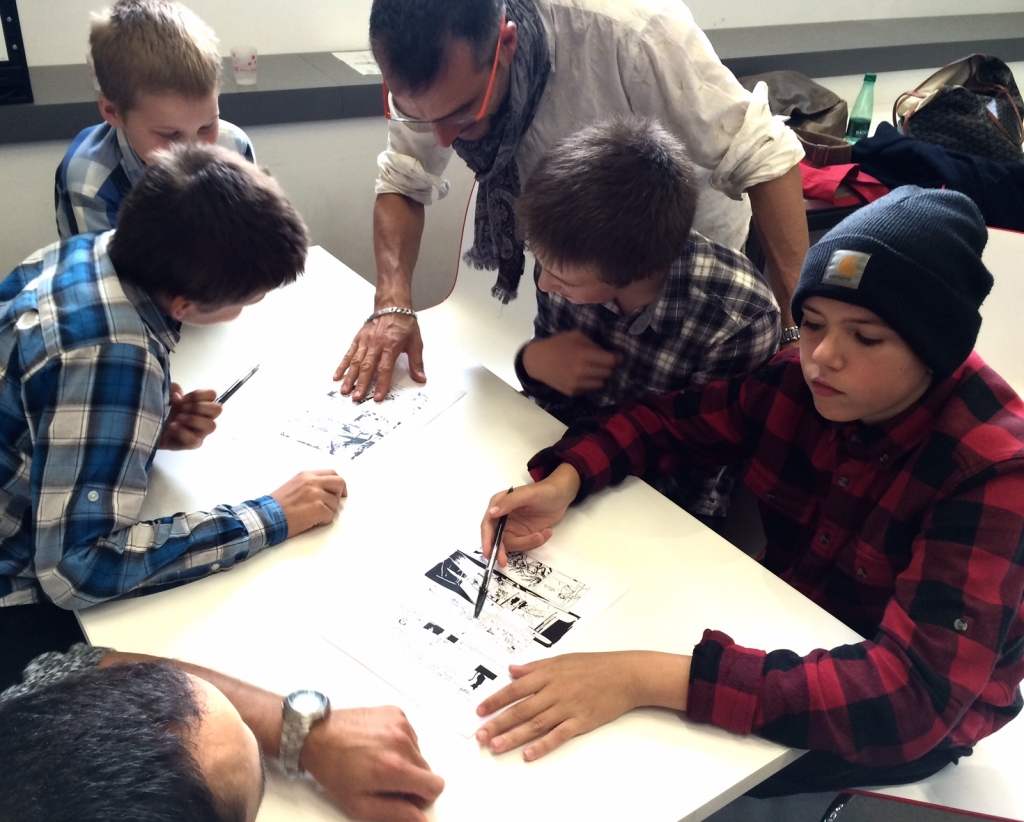 The goal of this project was to propose eight months of free writing workshops and to make children and teenagers of different ages, social conditions and districts of Issy-les-Moulineaux and Meudon work together. In order to create a sense of unity between the youth groups, attendees have had the opportunity to take part in several joint trips since the beginning of this project in October 2015, including a visit to the Air and Space Museum in Le Bourget.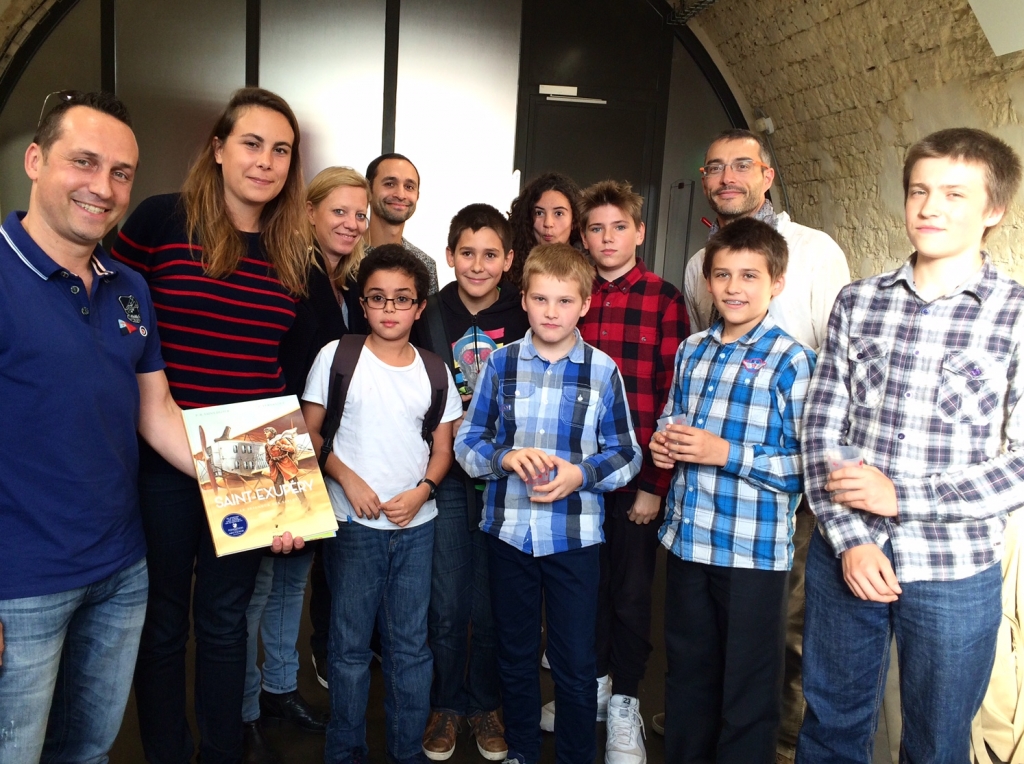 All these young laboratory participants chose a value propagated by Antoine de Saint-Exupéry and wrote, for example, recipes for friendship, songs, plays, raps and slams with the help of three authors: Kidi Bebey, Stéphanie Bonvicini and Marin Fouqué. A workshop conducted by Pierre-Roland Saint Dizier, scriptwriter of the graphic novel "Saint-Exupéry, le Seigneur des Sables" (Saint-Exupéry, The Knight of the Sands), was also held in partnership with Éditions Glenat for the benefit of these youth.
Photo Credits: ©FASEJ

1) Speech by Jacques Primault, administrator of the FASEJ.
2) Comic book workshop conducted by Pierre-Roland Saint Dizier.
3) A group of young laboratory participants.