Thomas Pesquet, French astronaut of the European Space Agency (ESA), announced the theme of the first writing contest from the International Space Station (ISS). This competition is open to youth under 25 years old. Texts written in French may be submitted until 28 February 2017 and laureates will be announced from the ISS in April 2017.
"In the profession of astronaut, just as in the profession of pilot, there is a strong technical component, but there is also a part that speaks of dreams and poetry," explains Pesquet.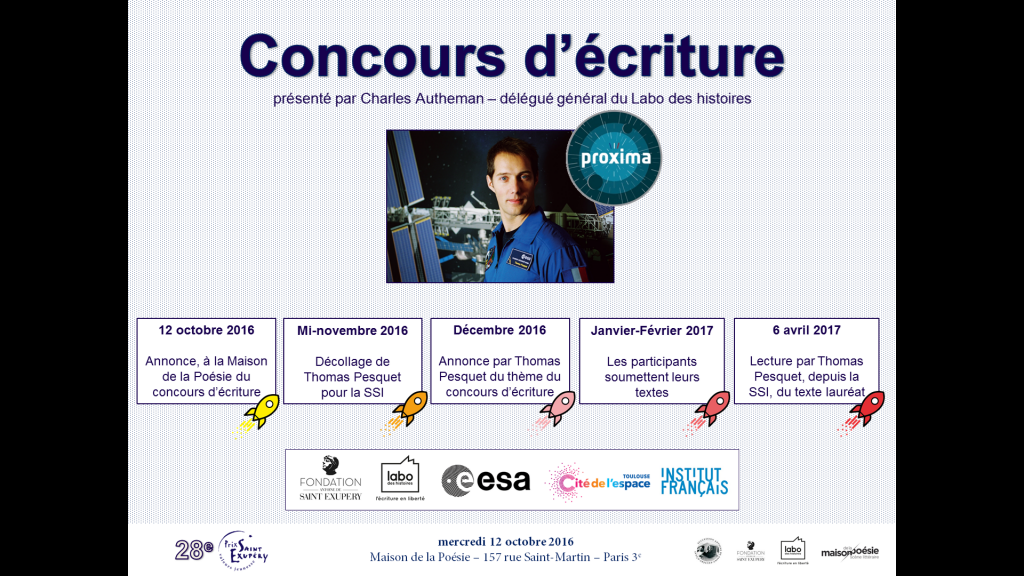 On his Proxima mission, Pesquet brought with him the complete literary works of Antoine de Saint-Exupéry, including The Little Prince. In the book, the Little Prince discovers seven planets and seven inhabitants, and now the astronaut invites participants to enter a writing contest to imagine an eighth planet and the person who lives there.
Named "Make your Stories Travel in Space", this writing contest is born from a partnership between the Labo des Histoires association, the Antoine de Saint-Exupéry Youth Foundation, the European Space Agency, the Cité de l'Espace (Space City) of Toulouse and the Institut Français (French Institute), and is placed under the high patronage of the Secretary General of Francophone Communities, Ms Michaëlle Jean.
Children, teenagers and young adults less than 25 years old may participate in the contest in French, which comprises two categories: "France" and "International". Activities carried out by the partners will be organised over the following months to give life to the contest, while raising awareness among young writers about space and the works of Antoine de Saint-Exupéry.
Participants have until 28 February 2017 to imagine, write and submit their texts. A jury of experts in the fields of aerospace, science and literature will then gather to select the five winning texts in each category.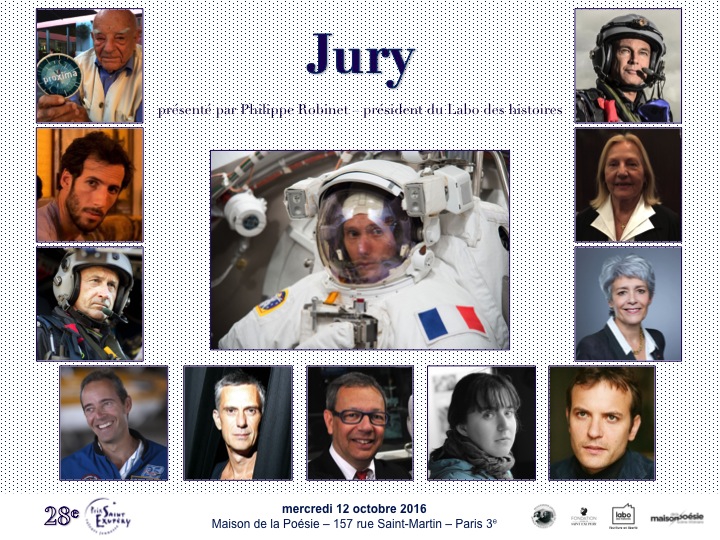 On 6 April 2017, Pesquet will unveil extracts of his two favourite texts (France and International categories) from the International Space Station. Then in autumn 2017, the 10 laureates will be invited to Europe for a trip on the theme of space and literature.