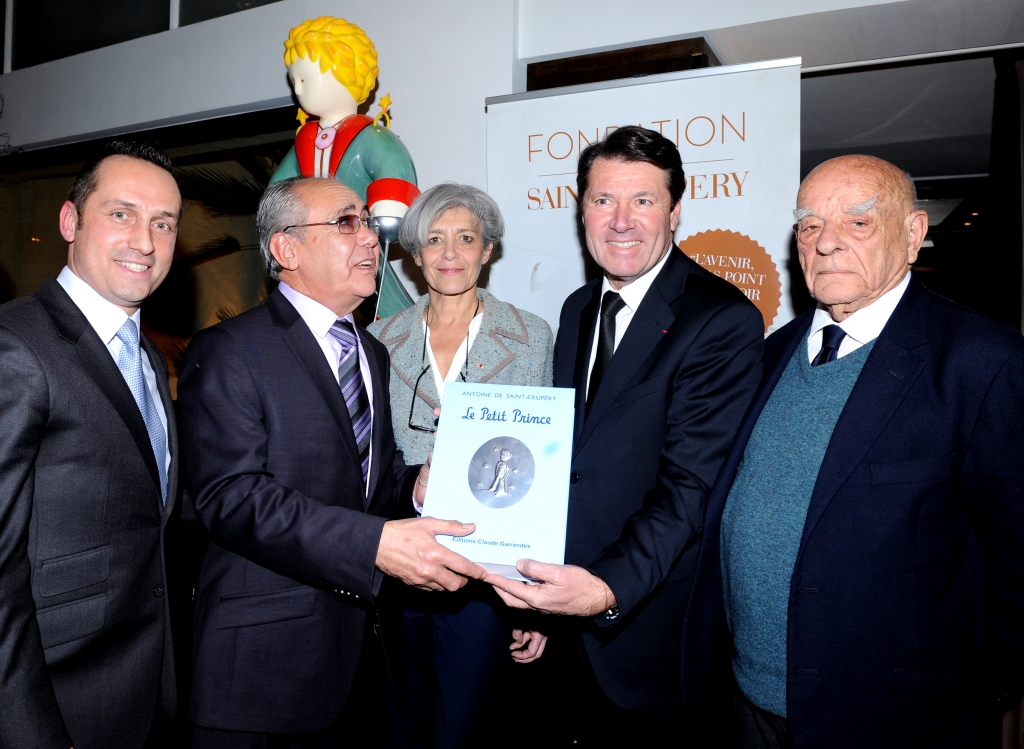 The Antoine de Saint-Exupéry Youth Foundation and Arrimage association officially launched the first edition in relief and in Braille of the drawings from the book "The Little Prince" (Editions Claude Garrandes) on 9 December 2014 at Montalembert Hotel in Paris.
Numerous civilian and military personalities were present at this unique event, including François d'Agay, Chairman of the Antoine de Saint-Exupéry Youth Foundation, Philippe de Saint-Exupéry, Vice-President of the Foundation, Claudie Haigneré, Chairwoman of the Foundation's Patronage Committee and Universcience, Christian Estrosi, Member of Parliament, Mayor of Nice and Chairman of Nice Côte d'Azur Metropolis, General Denis Mercier, the French Air Force Chief of Staff, H.E. Tan York Chor, Ambassador of Singapore in France, General Stéphane Abrial , Secretary General of the SAFRAN group, and Marie-Vincente Latécoère, Chairwoman of the Pierre-Georges Latécoère Foundation.
This pioneering and philanthropic project of putting 23 original illustrations by Antoine de Saint-Exupéry in relief, initiated by the Foundation on the occasion of the 70th anniversary of the first publication of "The Little Prince" in 1943 in New York, was carried out by Claude Garrandes, Founder and President of Arrimage, and the engraver René David.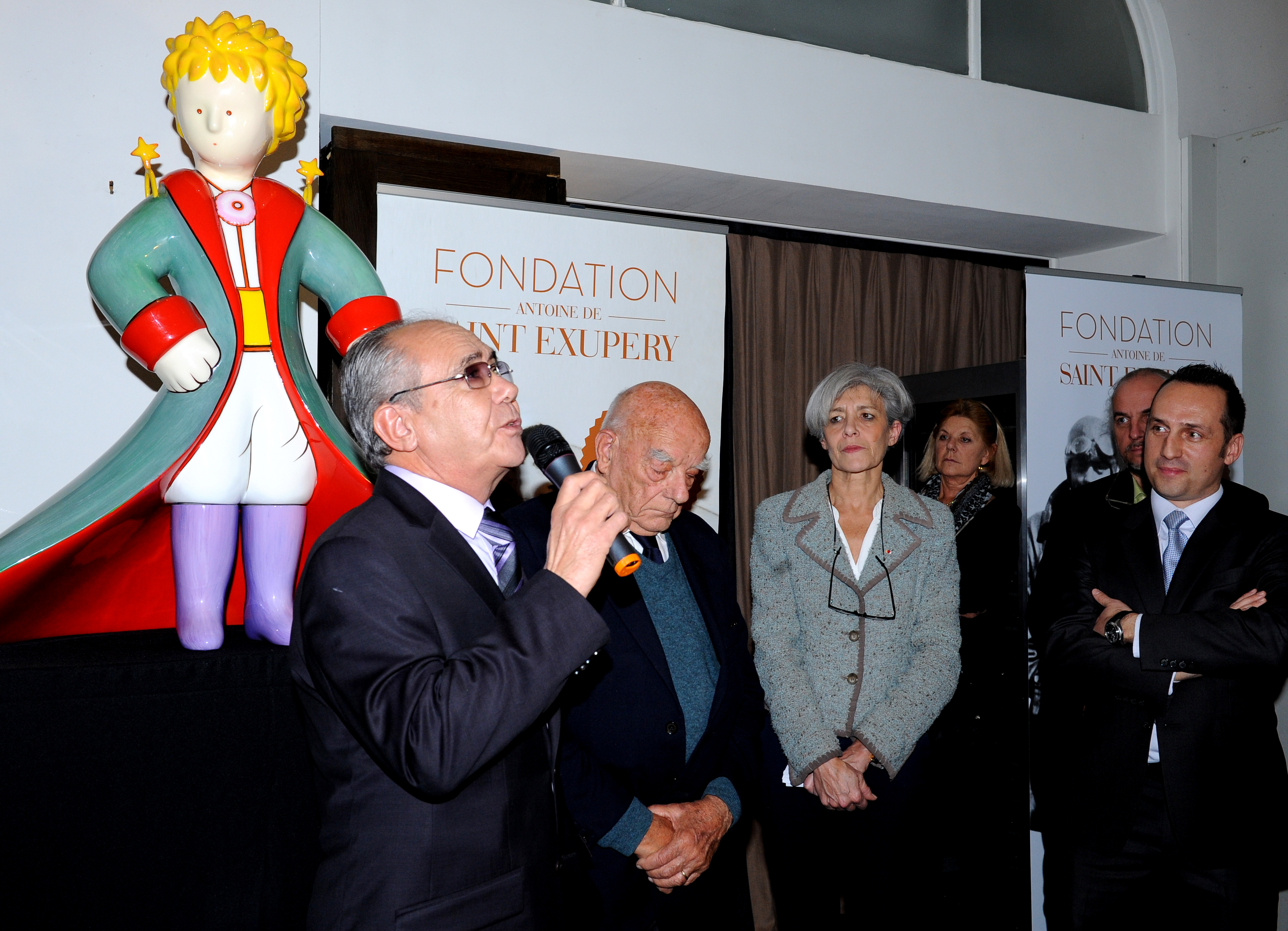 Afflicted by blindness at the age of 12, Claude Garrandes has fought for years to make the arts accessible to all, and especially to the visually impaired and blind. This passionate man committed to multiple sociocultural projects is not only a teacher of Braille and publisher of art books for the blind, but a lawyer, doctor of psychology, psychoanalyst and fully-qualified professor of economics and social sciences, as well as a visual artist. With his association Arrimage and his team of volunteers, he wishes to make art accessible to the largest number of people through contact and relief, in order to see differently.
This innovative tactile edition of "The Little Prince" aims to share with and transmit to visually-impaired children and adults all the poetry, magic and dreams of the most widely-translated literary work in the world, on an equal footing among all, for the very first time. It is an exceptional art book to be discovered by the sense of touch.
This unique work is also designed to become a tool for sharing and transmission between sighted and blind persons – human relations so dear to the writer-aviator, Antoine de Saint-Exupéry, echoing his famous quote in "The Little Prince": "It is only with the heart that one can see rightly. What is essential is invisible to the eye."
The Antoine de Saint-Exupéry Estate, Ministry for Youth, Universcience, France Télévisions Corporate Foundation, the City of Nice and Editions Gallimard are partners of this never-before-seen adapted book, which will also serve as a support for leading educational workshops in 2015 dedicated to learning Braille and the tactile reading of drawings in relief.
Visual artist Arnaud Nazare-Aga also presented the first sculptures inspired by the work of Antoine de Saint-Exupéry, as the Antoine de Saint-Exupéry Youth Foundation is launching, in partnership with the French artist's atelier, PAJ'Art Studio Bangkok – Thailand, a unique travelling exhibition of a series of sculptures portraying the Little Prince's universe.
This one-of-a-kind artistic attempt to bring Saint-Exupéry's illustrations to life by the sense of touch for those who would otherwise not have access them – the visually impaired – will be presented as a world premiere in support of the tactile edition of "The Little Prince" from 4 May 2015 onwards in Singapore as part of the French cultural festival, "Voilah!", which will pay tribute to Antoine de Saint-Exupéry.
Photos :

01- Nicolas Delsalle-Mun (Saint-Exupéry Foundation), Claude Garrandes, Claudie Haigneré, Christian Estrosi et François d'Agay
02- Claude Garrandes, François d'Agay, Claudie Haigneré, Hélène de Sèze, Arnaud Nazare-Aga et Nicolas Delsalle-Mun


Credits : Photograph Farida Bréchemier © FASEJ