The Antoine de Saint-Exupéry Youth Foundation and the Caudron Simoun Association organised, in collaboration with Artkanoid Gallery, the presentation of the Nord 1000 airplane painted by internationally-renowned French artist, Cyril Phan aka Kongo, at the Art Elysées art fair dedicated to urban art – a highlight of the Parisian cultural season – from 18 to 22 October 2018 on the Champs-Elysées in Paris. This initiative during this major cultural event, which attracts more than 40,000 visitors each year, benefitted from the support of the CEPS.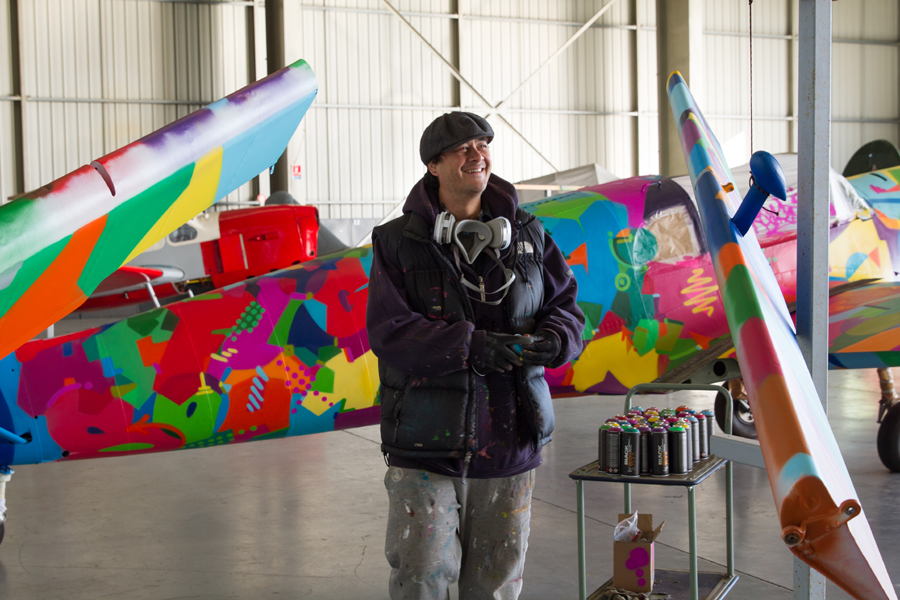 Visionary urban artist, Kongo, who belongs to the second generation of Parisian graffiti artists, confirms his support of the charitable activities of the Foundation, through the various artworks he generously donates for the benefit of one of the Foundation's major projects: making the illustrations of The Little Prince book accessible to visually-impaired and blind children and adults.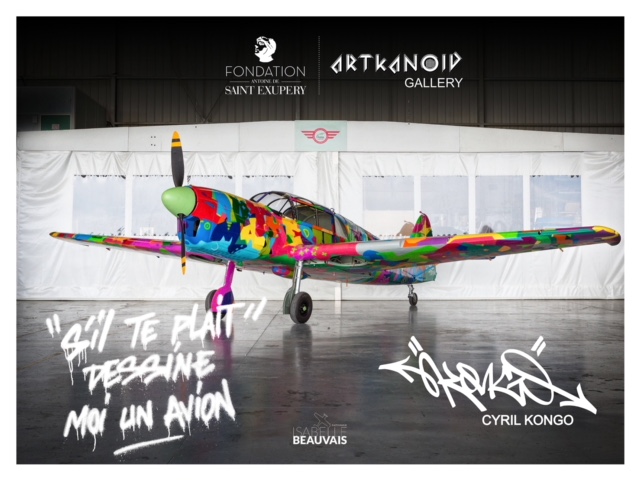 In 2013, the famous graffiti artist painted a scale model of a Dassault Aviation Rafale fighter jet that was sold by Artcurial auction house in favour of the philanthropic activities of the Foundation and, in 2014, he donated a work painted on an Air France airplane panel for an exhibition paying tribute to The Little Prince at ArtCube gallery in Paris.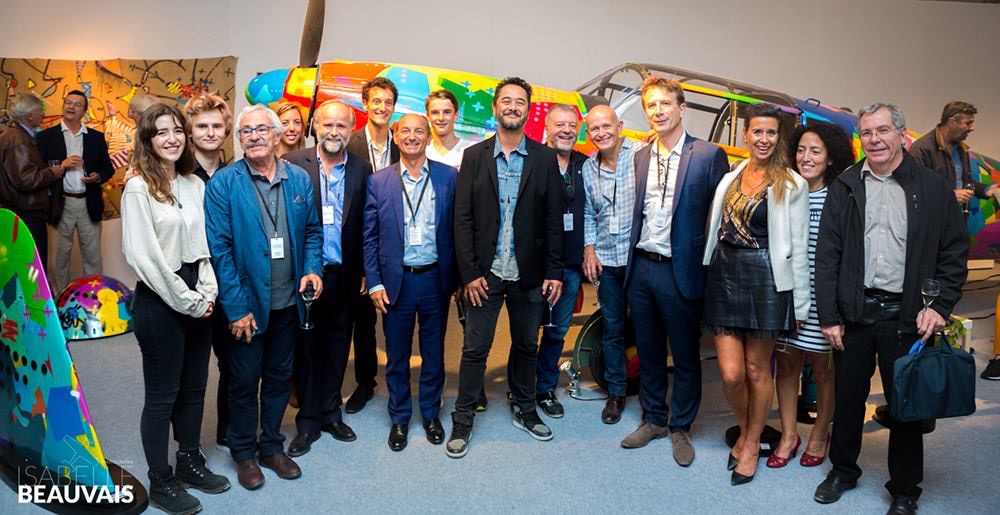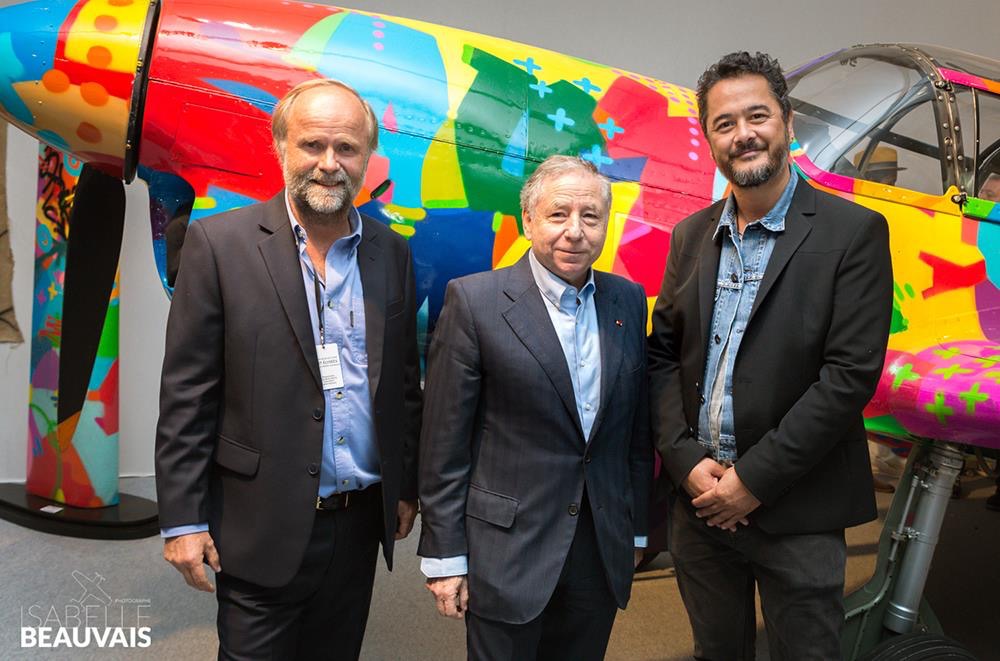 The Caudron Simoun Association established a partnership with the Foundation in 2014 based on the restoration of its historical planes, Nord 1000 and Caudron Simoun C-635M, with the aim of bringing them back to flying condition to transmit to youth a passion for aeronautical heritage and the universal humanist values of the famous writer and aviator, whose life and work are intimately linked to the legendary Simoun.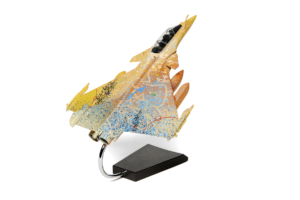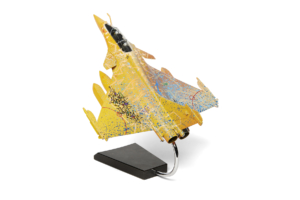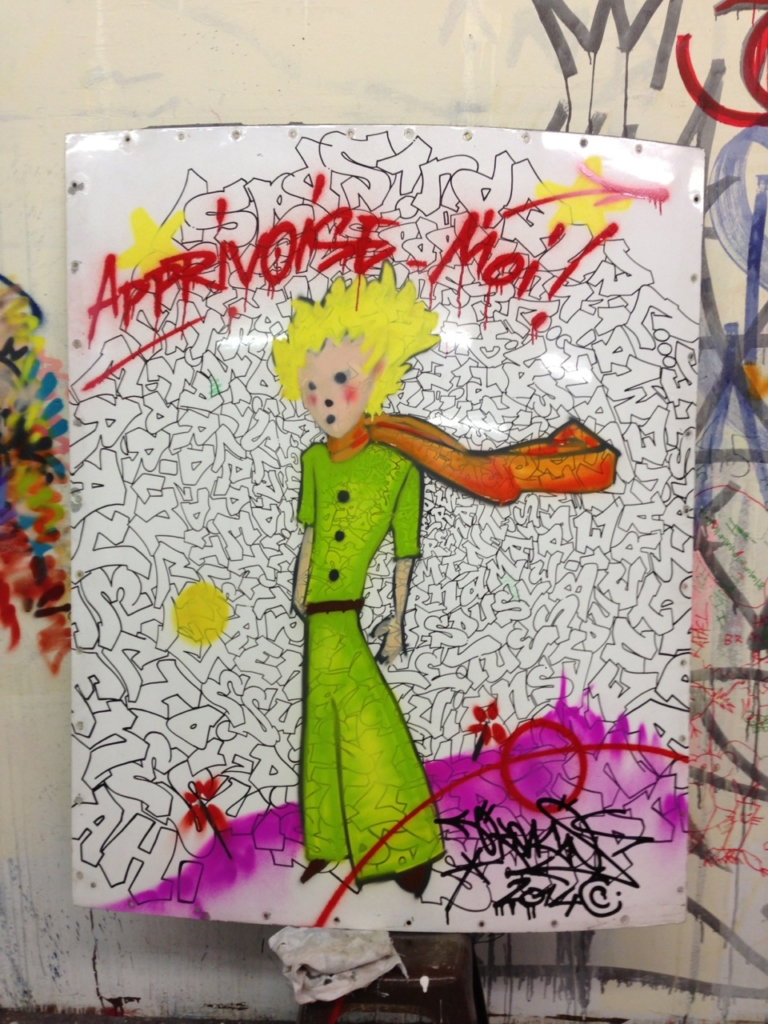 It was within the framework of this philanthropic project that Kongo was invited to create a new livery for this Nord 1000 plane dating back to 1934 that was the competitor of the Caudron Simoun airplane with which Antoine de Saint-Exupéry participated in the important Paris-Saigon (1935) and New York-Terre de Feu (1938) air races.

Moreover, the Nord 1000 painted by Kongo pays tribute to the literary works of Saint-Exupéry through the titles of his novels, which are inscribed by the artist on the plane cabin, like an invitation to immerse oneself in the humanist, philosophical and visionary thoughts inherited from the author of The Little Prince to guide youth towards an enlightened civic consciousness and to help them find the necessary inspiration for overcoming the challenges of our planet.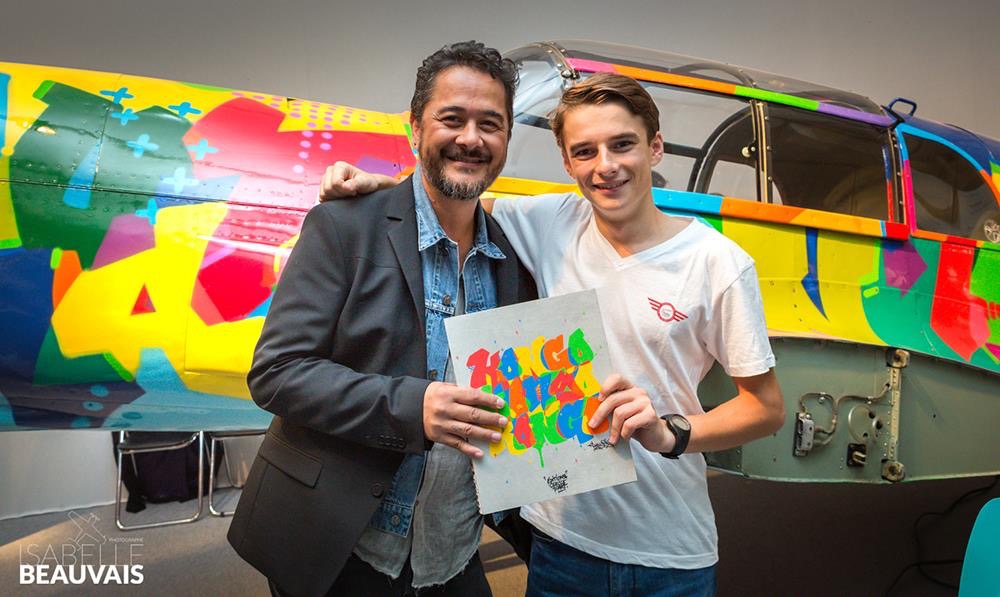 A unique sculpture of The little Prince created by French artist Arnaud Nazare-Aga was also unveiled during this exhibition in Paris in order to celebrate the 75th anniversary of The Little Prince and the centenary of Latécoère-Aéropostale Airlines.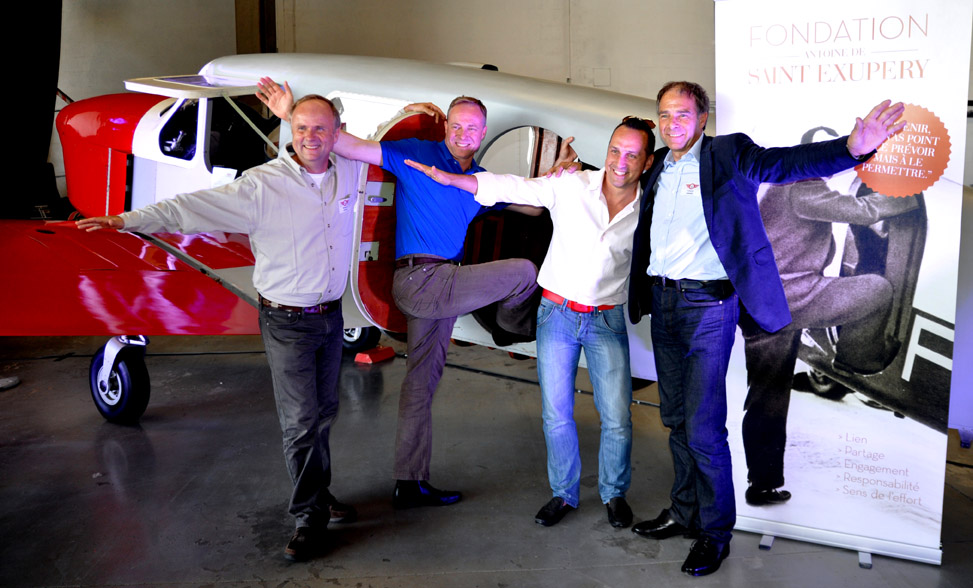 The Foundation thanks these artists and partners for their generosity, which shows their interest in the legacy of Antoine de Saint-Exupéry and the Foundation by supporting concrete activities that perpetuate the memory of the famous French writer and pilot.
For more information : http://kongo-art.com
Photos & video :

Vidéo : "Draw me a plane" by Aurielle Tchetchenigbo.
Photo 01 : French artist Cyril Phan aka Kongo
Photo 02 : The Nord 1000 – Kongo plane
Photo 03 : Launch of the exhibition with the organisers around the Nord 1000 – Kongo plane
Photo 04 : Stéphane Lanter, Chairman of the Caudron Simoun Association, Jean Todt and Kongo
Photo 05 & 5bis : Model of the Rafale plane painted by Kongo
Photo 06 : Air France plane panel painted by Kongo
Photo 07 : Kongo painting a wing of the Nord 1000
Photo 08 : Kongo and the Nord 1000 in a hangar at Pontoise airfield
Photo 09 : Kongo with a young admirer
Photo 10 : Stéphane Lanter, Hervé de Saint-Exupéry, Nicolas Delsalle-Mun, Delegate General of the Antoine de Saint-Exupéry Youth Foundation, and the late François Minard in front of the Simoun

Credits : 

Photos 01,07 & 08 / Video : Aurielle Tchetechenigbo
Photos 02, 03, 04 & 09 : Isabelle Beauvais
Photos 05 & 05 bis : Artcurial
Photo 06 : Kongo
Photo 10 : FASEJ