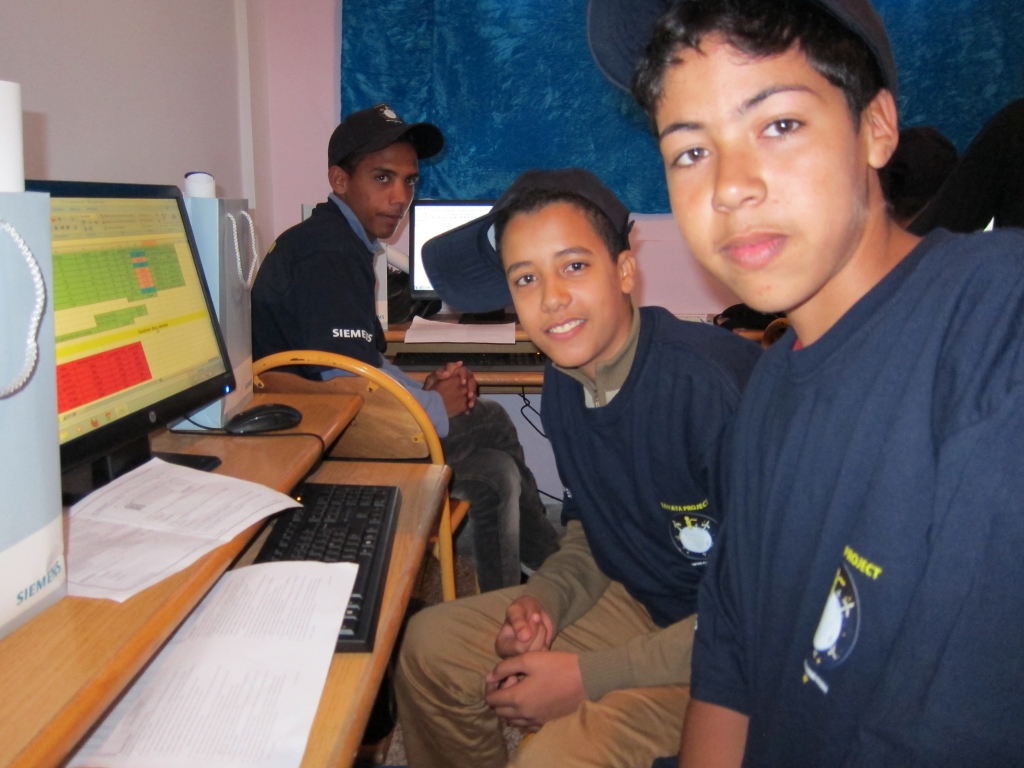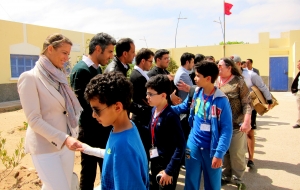 On 25 April 2014, the Foundation carried out its first projects for youth in the city of Tarfaya (Cap Juby) in the South of the Kingdom of Morocco, within the framework of its unique partnership with the company Siemens Morocco. Antoine de Saint-Exupéry was the Cap Juby airfield chief for the Compagnie Générale Aéropostale from 1927 to 1928, where he wrote his first novel, Southern Mail.
A donation of 14 new computers and a professional printer was made during an event in the presence of the local authorities and Siemens representatives, in order to modernise the computer workshop of the Lycée Qualifiant (secondary school) of Tarfaya and to offer its students better access to new technologies.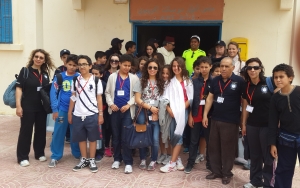 On the fringe of this event, the first meeting following in the footsteps of Antoine de Saint-Exupéry between children from the North and the South of Morocco was organised in Tarfaya by the CAPE Saint-Exupéry students' parents association of the secondary school of Rabat. Young Moroccan students were thus able to exchange copies of the book The Little Prince, donated by the Foundation and Siemens Morocco, within the framework of this "Tarfaya Project".
The day ended for these youth with a guided tour of Africa's biggest wind turbine farm, located in the provinces of Tarfaya, and they received t-shirts, caps and postcards illustrating this partnership with the Foundation as souvenirs of this event.
Photos : 
1. & 5. Some students in the new computer workshop of Lycée Qualifant (secondary school) of Tarfaya
2. Students of the Saint-Exupéry secondary school of Rabat welcomed to Lycée Qualifant (secondary school) of Tarfaya by Siemens Morocco team
3. CAPE Saint-Exupéry students' parents association of the secondary school of Rabat with M. Mohamed Najem Abhay, Governor of the Tarfaya Region and Ms. Sonia Adnane from Siemens Morocco
4. Form left to right : M. Mohamed Najem Abhay, Governor of the Tarfaya Region, M. Mohamed Fouzi, Director of the Lycée Qualifant (secondary school) of Tarfaya and Ms. Sonia Adnane, Head of Communications North Africa Siemens Morocco