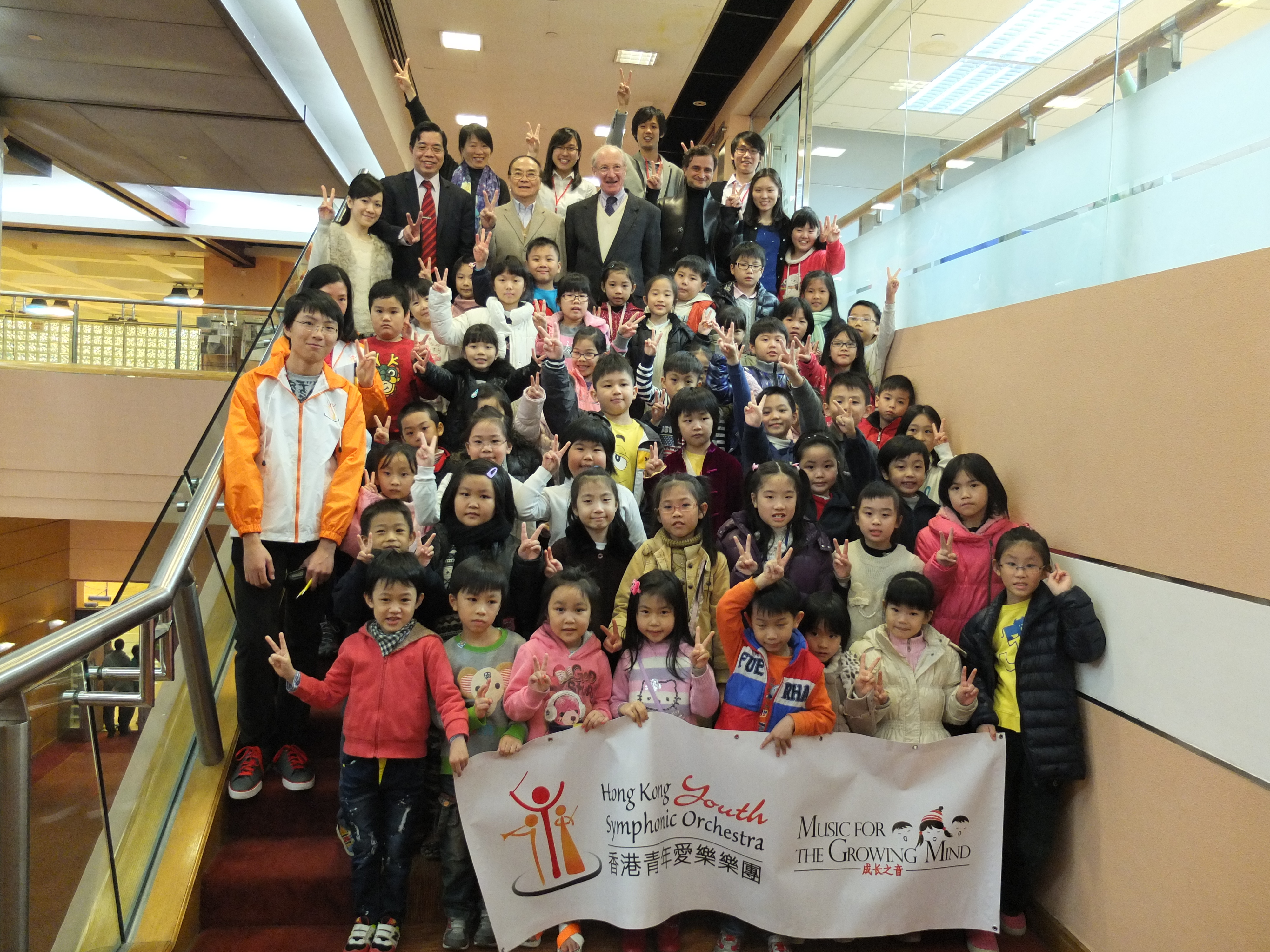 The goal of Music for the Growing Mind is the social transformation of underprivileged children through the creation of music schools in Hong Kong and China. After the successful fundraising campaign in the second half of 2012, Music for the Growing Mind has entered into its active phase and opened the first music school in Hong Kong.
Located in the Southern District of Hong Kong Island, the Ap Lei Chau Music for the Growing Mind School (ALCMGM) welcomes 61 children between 6 and 8 years old. The students, all from underprivileged households, were selected with the help of the principals of 5 main public schools in the Ap Lei Chau and Wah Fu areas. All families selected receive public subsidies from the HK government under the CSSA (Comprehensive Social Security) scheme.
Music for the Growing Mind donated instruments to all students who started lessons on 12 January 2013. After only two months of lessons, the children already made significant progress in musical education and performed in a community concert in Hong Kong. For 2014-2015, in addition to the continuation of the operations of the ALCMGM, it also plans to open two more schools by relying on funding from certain large companies and foundations.
The Antoine de Saint-Exupéry Youth Foundation supports this educational and social programme that allows underprivileged children to achieve musical excellence while learning to work with other children and to perform in an orchestra.