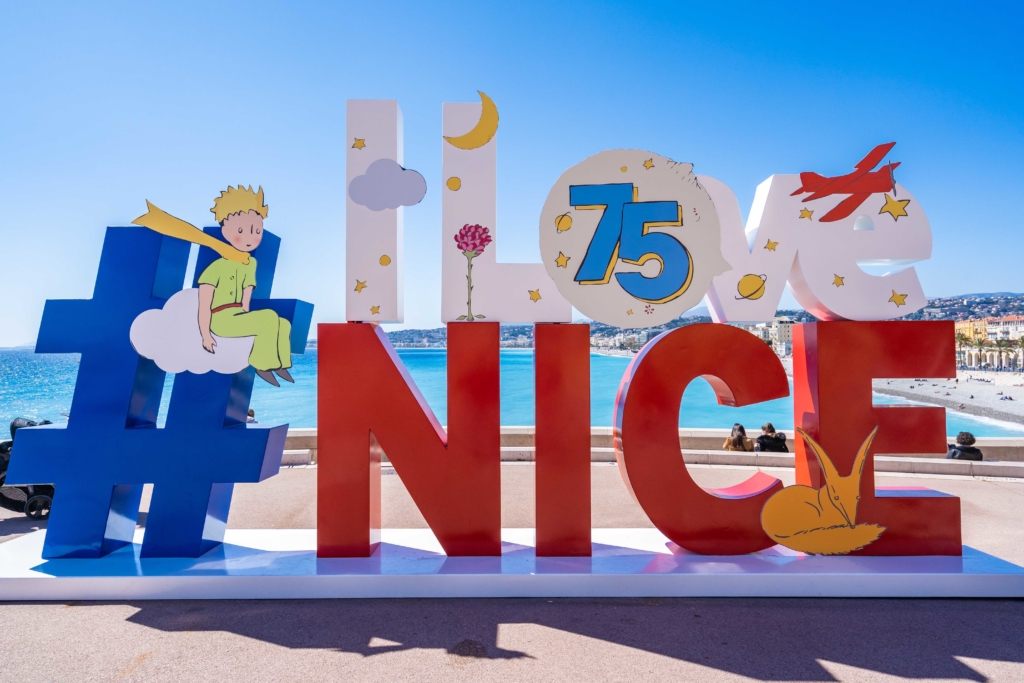 On 8 April 2021,Olivier d'AGAY, the Secretary General of the Antoine de Saint Exupéry Youth Foundation, signed a partnership agreement with Christian ESTROSI, Mayor of the City of Nice, on the occasion of the 75th anniversary of The Little Prince in France (Gallimard Editions, 1946).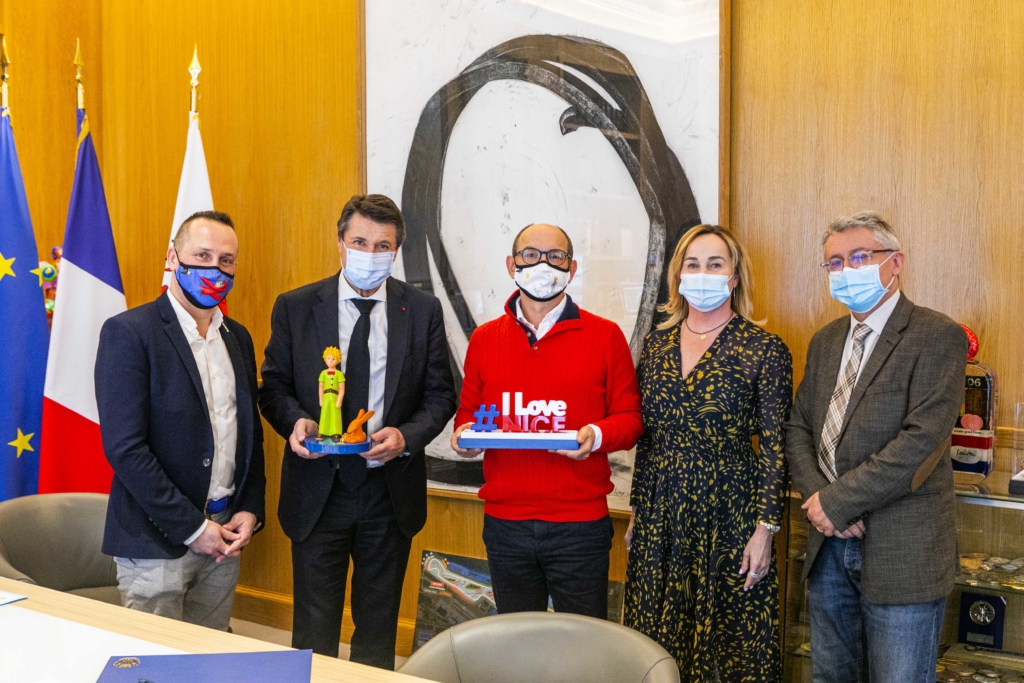 This ceremony took place in the presence in particular of Jean-Luc GAGLIOLO, Deputy Mayor for Education, Books, the Fight against Illiteracy and Identity of Nice, Virginie ATLAN, Director of the Maison de la Métropole Nice Côte d'Azur-Région Sud, and Nicolas DELSALLE-MUN, Delegate General of the Antoine de Saint Exupéry Youth Foundation.

On the occasion of the signing of this important partnership, the Mayor of Nice and Olivier d'AGAY unveiled the stamp"The Little Prince, 75 Years" issued by the French Post in front of the #I Love Nice sculpture, which had been specially decorated with illustrations fromThe Little Prince.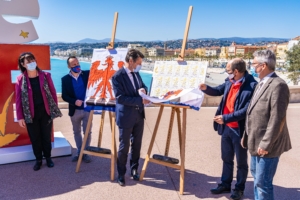 Celebrations and tributes will be held throughout the year, as 2021 also marks the 90th anniversary of the first edition of the novel Vol de Nuit (Night Flight), published by Gallimard in 1931 and prefaced by André GIDE. "Its writing was completed in Nice, at theEl Mirador Villa in Cimiez," recalled Christian ESTROSI.

The Antoine de Saint Exupéry Youth Foundation will organise with the City of Nice and its metropolis several dozen events in Nice: exhibitions, readings, conferences, seminars …