During the legendary stopover of Latécoère Airlines (the future Aéropostale) in Cape Juby,today known as Tarfaya, in Southern Morocco, the Antoine de Saint-Exupéry Youth Foundation unveiled a unique sculpture of The Little Prince by French artist Arnaud Nazare-Aga entitled The Wisdom of the Sands at the Antoine de Saint-Exupéry Museum to commemorate the centenary of Latécoère (1918-2018), in the presence of local civil and military authorities, the inhabitants of Tarfaya, flight crews of the Raid Latécoère Aéropostale and students from the schools of Tarfaya and Laayoune.

The children of Tarfaya also had the opportunity to discover their town from above thanks to first flights in light aircraft offered by participants of the Raid Latécoère Aéropostale, among them Albane and Hervé de Saint-Exupéry. The Foundation thanked all the inhabitants of Tarfaya for their warm welcome and paid tribute to the fantastic work of Shaibata Mrabihrabou (Sadat), who is the keeper of the memory of the Aéropostale and The Little Prince in this magnificent region of Southern Morocco.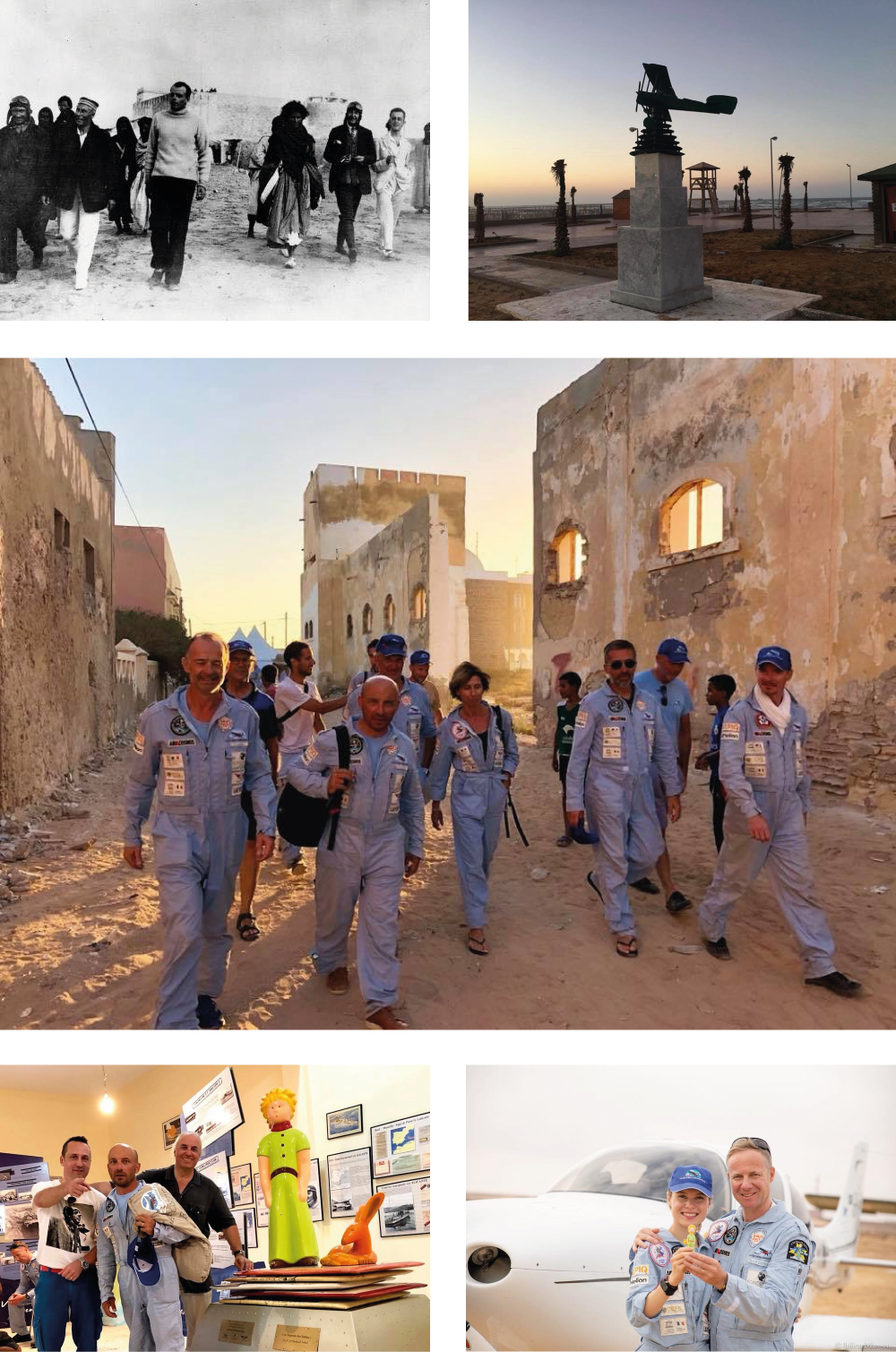 This major aviation event also allowed a delegation from the Foundation and the Raid Latécoère Aéropostale to meet His Excellency André Azoulay, first counsellor of King Mohammed VI, at the Royal Palace in Rabat in order to prepare the next edition of the Raid Latécoère Aéropostale, in celebration of the centenary of the Toulouse-Casablanca flight path in 2019.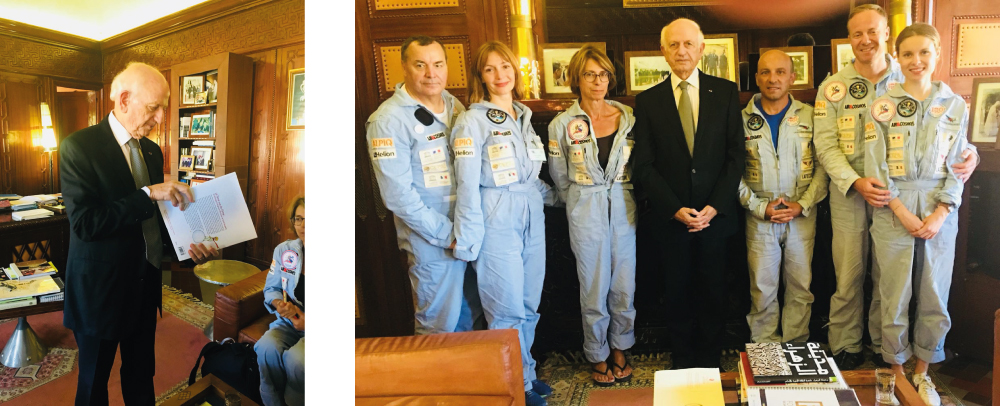 For more information : http://www.raid-latecoere.org/
Photos :

01 – Unveiling of the sculpture of The Little Prince by French artist Arnaud Nazare-Aga
02 – Hervé Berardi, Chairman of the Raid Latécoère Aéropostale, and Albane and Hervé de Saint-Exupéry congratulate the local authorities
03 – Copy of the book The Little Prince in Hassānīya, a dialect of the Moorish tribes in Cape Juby
04 – Shaibata Mrabihrabou and an inhabitant of Tarfaya in front of the vestiges of the fort of Cape Juby
05 – The triumphant arrival of Lieutenant-Colonel Hervé de Saint-Exupéry on the sand runway of Tarfaya
06 – The participants of the Raid Latécoère Aéropostale on the runway of Tarfaya
07 – Antoine de Saint-Exupéry in front of the fort of Cape Juby in 1928
08 – A monument representing a Breguet XIV airplane along the coast of Tarfaya
09 – The pilots of the Raid Latécoère Aéropostale cross Tarfaya following in the footsteps of Antoine de Saint-Exupéry
10 – Nicolas Delsalle-Mun, Delegate General of the Antoine de Saint-Exupéry Youth Foundation, Hervé Berardi and Arnaud Nazare-Aga in front of the sculpture of The Little Prince
11 – Albane and Hervé de Saint-Exupéry in front of their plane
12 – H.E. André Azoulay looks at Jean-Pierre Guéno's book entitled The Earth in Inheritance
13 – The delegation of the Foundation and the Raid Latécoère Aéropostale with H.E. André Azoulay at the Royal Palace in Rabat