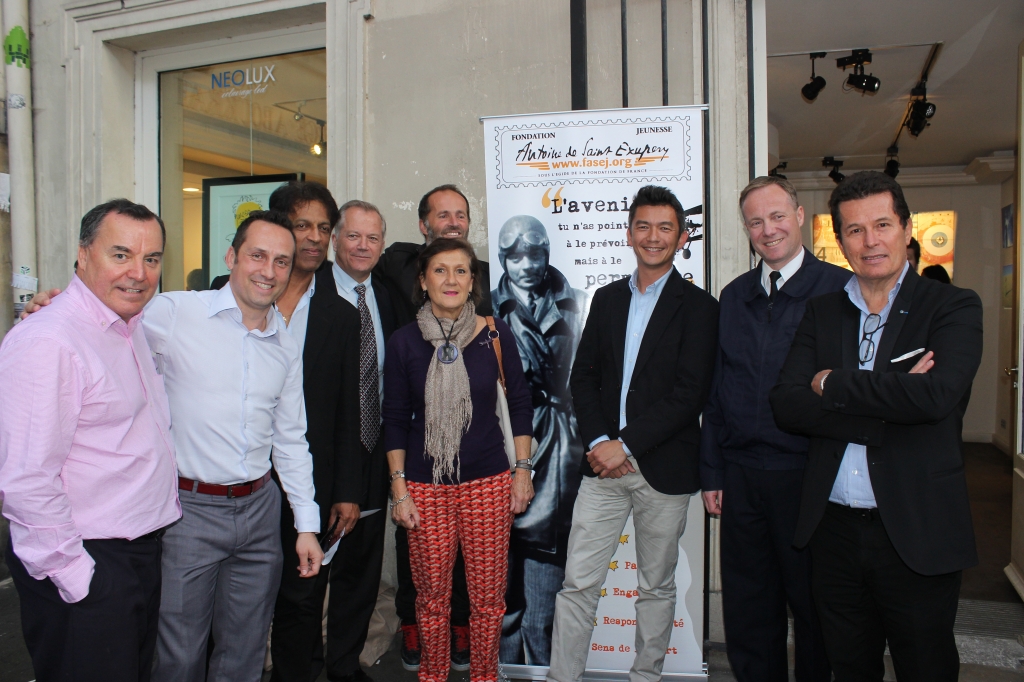 Dear friends of the Foundation, dear collectors,
The gallery ARTCUBE presents, from 6 June to 31 August 2014, a never-before-seen exhibition by artists, friends and patrons of the Foundation, paying tribute to Major Antoine de Saint-Exupéry, as part of the official celebrations commemorating the 70th anniversary of his disappearance, with the participation of:
– Jean-Charles de Castelbajac
– Manolo Chrétien
– Cyril Phan aka Kongo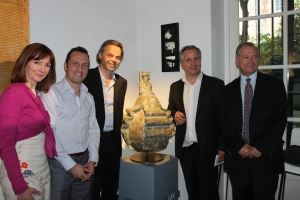 – Don Mullan
– Vincent Nguyen
– Jean-Marc de Pas
This unique exhibition, organised with the support of Air France Museum, Airbus Group and Espace Neolux, will help raise funds in favour of the charitable activities for youth carried out by the Antoine de Saint-Exupéry Youth Foundation.
Galerie ArtCube
9, place de Furstemberg – Paris, 6ème
Tél. : 06 48 10 28 45
Opening hours:
Monday to Saturday, from 10.30am to 7.30pm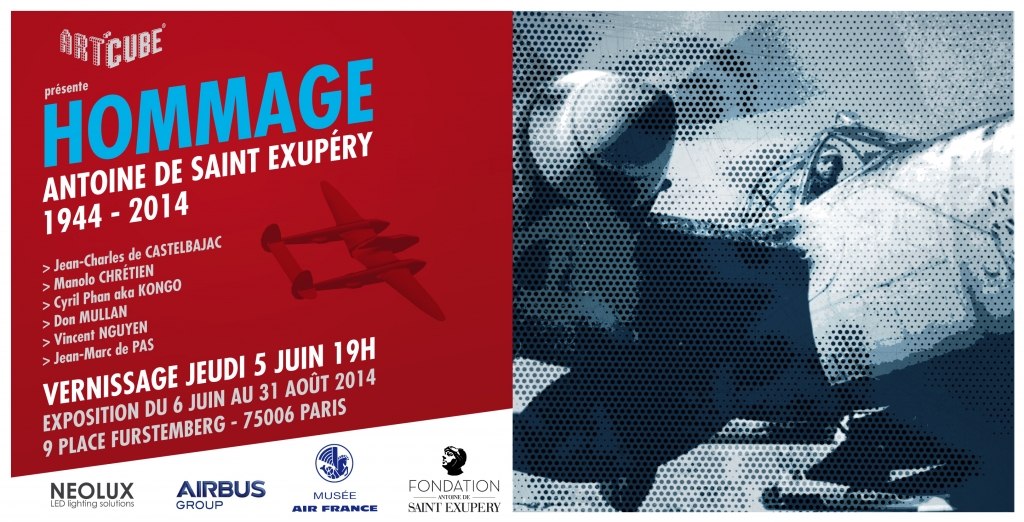 Photos:
01- The Foundation's team with artists Don Mullan and Vincent Nguyen
02- Street artist Cyril Phan aka Kongo in front of his graffiti work painted on an Air France aircraft panel
03- Sculptor Jean-Marc de Pas with the Foundation's team and Jonathan Gervoson, director of the gallery Artcube
04- The invitation of the exhibition
Watch the interview of Jonathan Gervoson, director of the gallery Artcube, and curator of the exhibition "Hommage à Antoine de Saint-Exupéry", in Paris est à vous, on BFM Business.