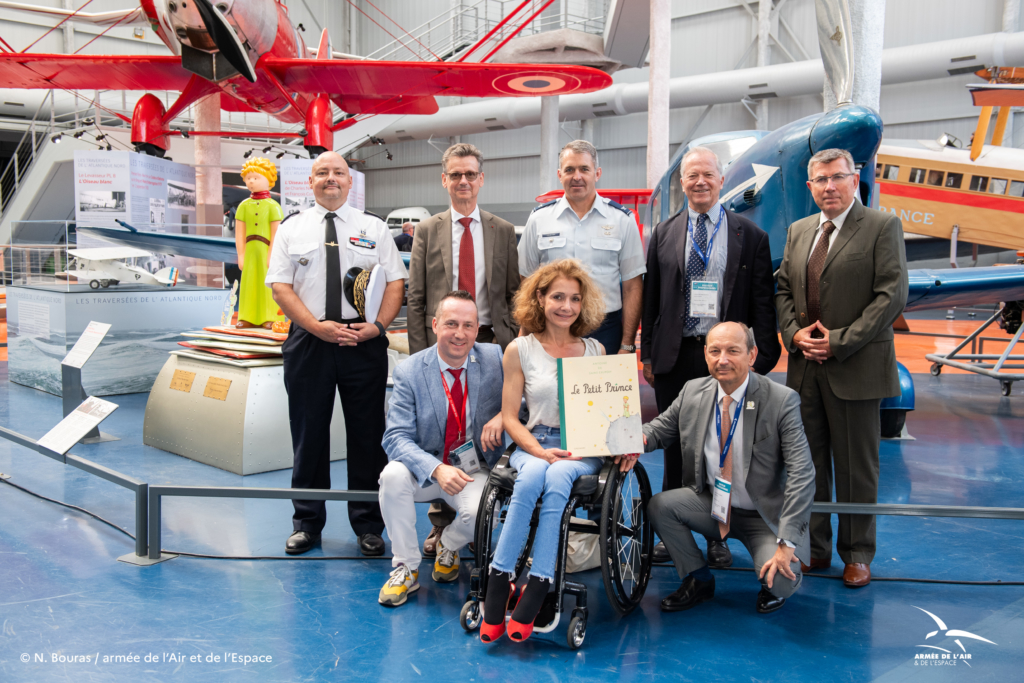 On June 21, 2023, on the occasion of the 54th Paris Air Show (SIAE), the Fondation Antoine de Saint-Exupéry pour la Jeunesse (FASEJ) and the French Air Force (AAE) jointly organized a tribute ceremony to Commander Antoine de Saint Exupéry, to celebrate the 80th anniversary of the first edition of The Little Prince (New York, 1943).
The ceremony took place in the interwar hall of the Musée de l'air et de l'espace (MAE), in front of the Little Prince sculpture by artist Arnaud Nazare-Aga, next to a Caudron Simoun similar to the one flown by the author of The Little Prince and Night Flight.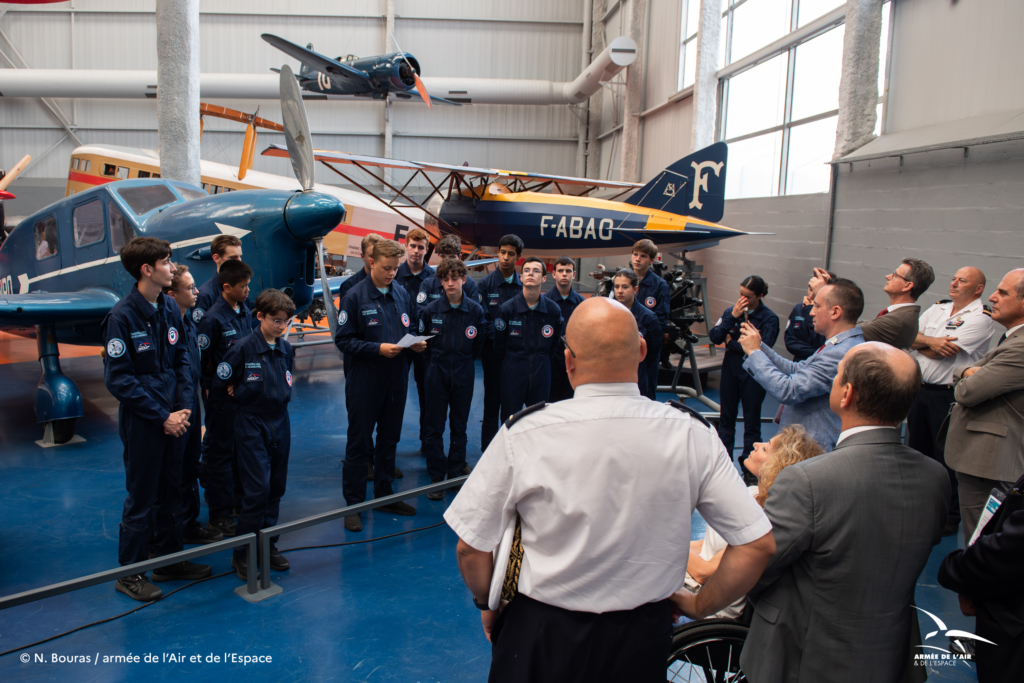 Several generations of Saint Exupéry admirers and French and American aviators came together to celebrate the memory of the famous writer-aviator, with 24 young team members from the Escadrille Air Jeunesse (EAJ) in Angers, specialized in the restoration of the aeronautical heritage of the Musée Espace Air Passion in Angers, reading several texts and quotations by the author of Terre des Hommes and Pilote de Guerre.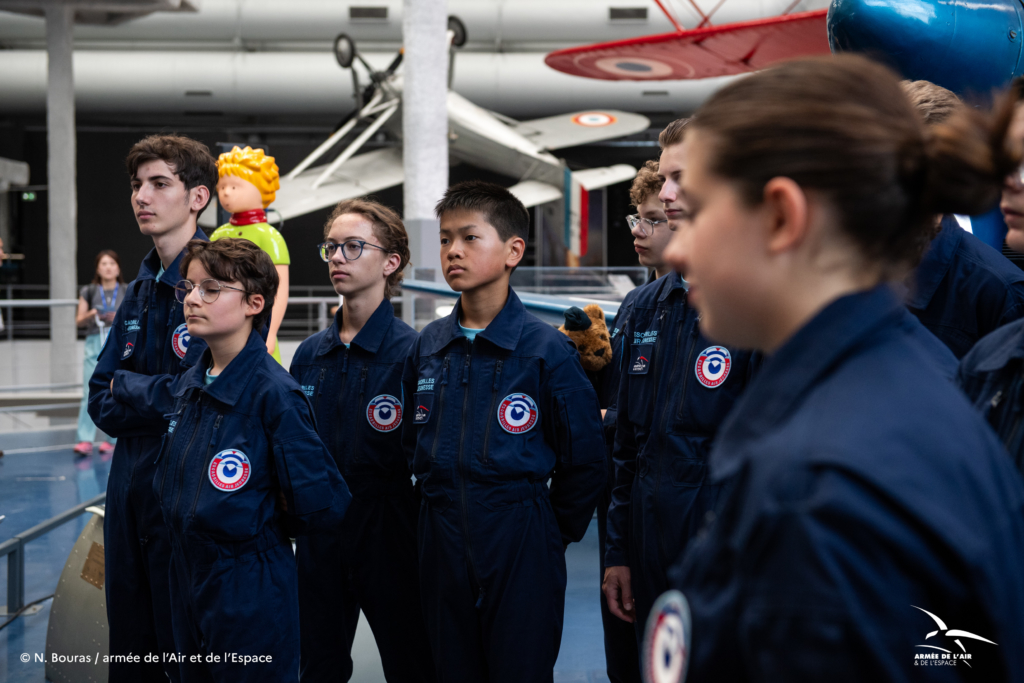 This event is part of the FASEJ's long-standing support for the AAE and its Fondation Ailes de France, which carries out concrete actions to benefit young people, defend the memory of aviators and safeguard aeronautical heritage.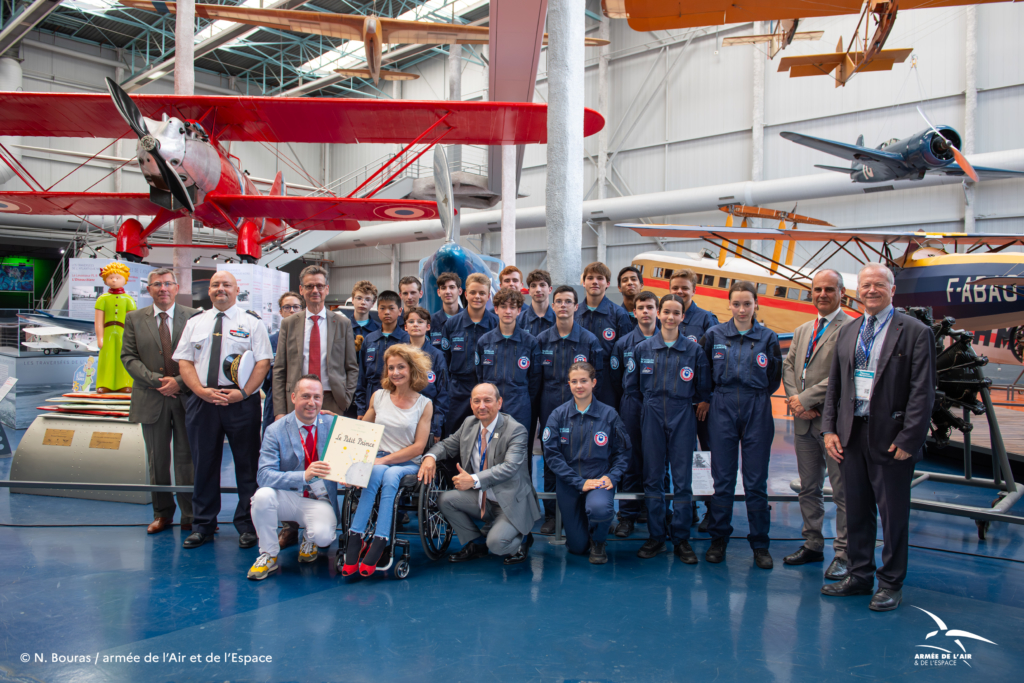 Speeches, readings and exchanges with the young people continued, while FASEJ General Secretary Olivier d'Agay, Saint Exupéry's grand-nephew, recalled the exceptional civil and military aeronautical career of Antoine de Saint Exupéry, whose history is closely linked to the Le Bourget aeronautical site.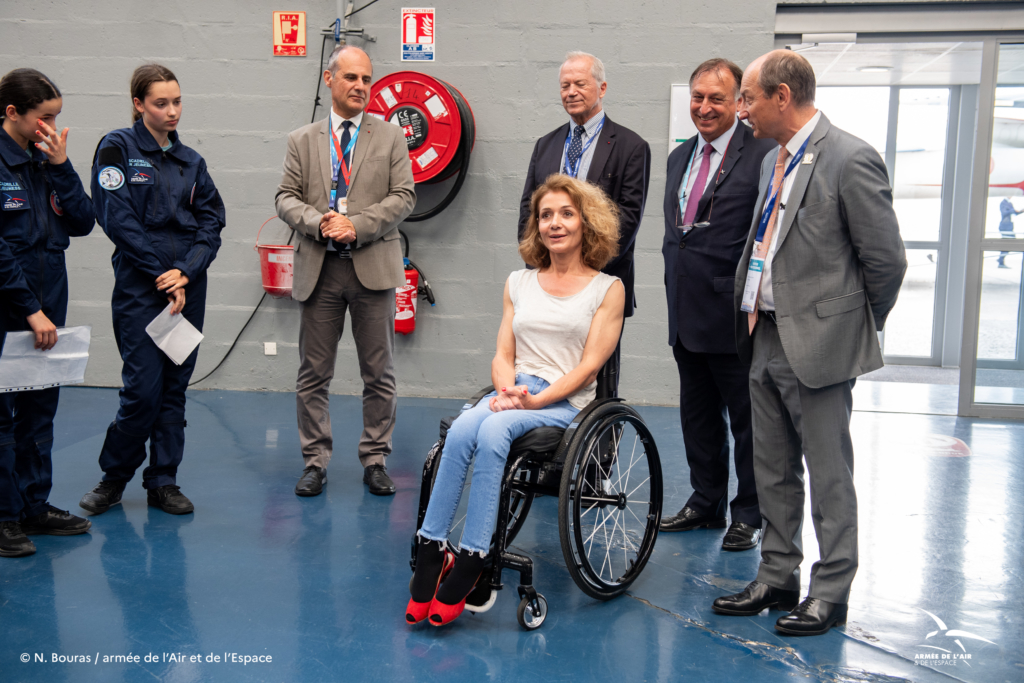 The aviatrix and author Dorine Bourneton, patron of the FASEJ, also addressed a message to the young people at the EAJ in Angers, to pass on her passion for aviation and the meaningful values inherited from Saint Exupéry, in the presence of high authorities including:
General (2S) Gilles Villenave, Deputy Director of the Musée de l'Air et de l'Espace,
Air Force Brigadier General Emmanuel Boiteau, Director of CESA,
Commissaire général (2S) François Rossier, financial administrator of the Fondation Ailes de France,
Colonel Andy Hamann, Air Attaché for the US AIR FORCE at the US Embassy in France,
Nicolas Delsalle, General Secretary of the Fondation Antoine de Saint Exupéry pour la Jeunesse
General (2S) Xavier Laure, volunteer ambassador for the Fondation Saint Exupéry
Photos : © Nadir Bouras / Armée de l'air et de l'espace / Défense
Discover the ceremony in tribute
to Commander Antoine de Saint Exupéry