The Antoine de Saint Exupéry Youth Foundation is a proud partner of the first edition of the Swiss Who's Who Millennials Award which took place on Thursday on the campus of the Ecole Hotelière de Lausanne. This prize rewards the project that best defends the values of exemplarity, inspiration, solidarity, generosity, and universality.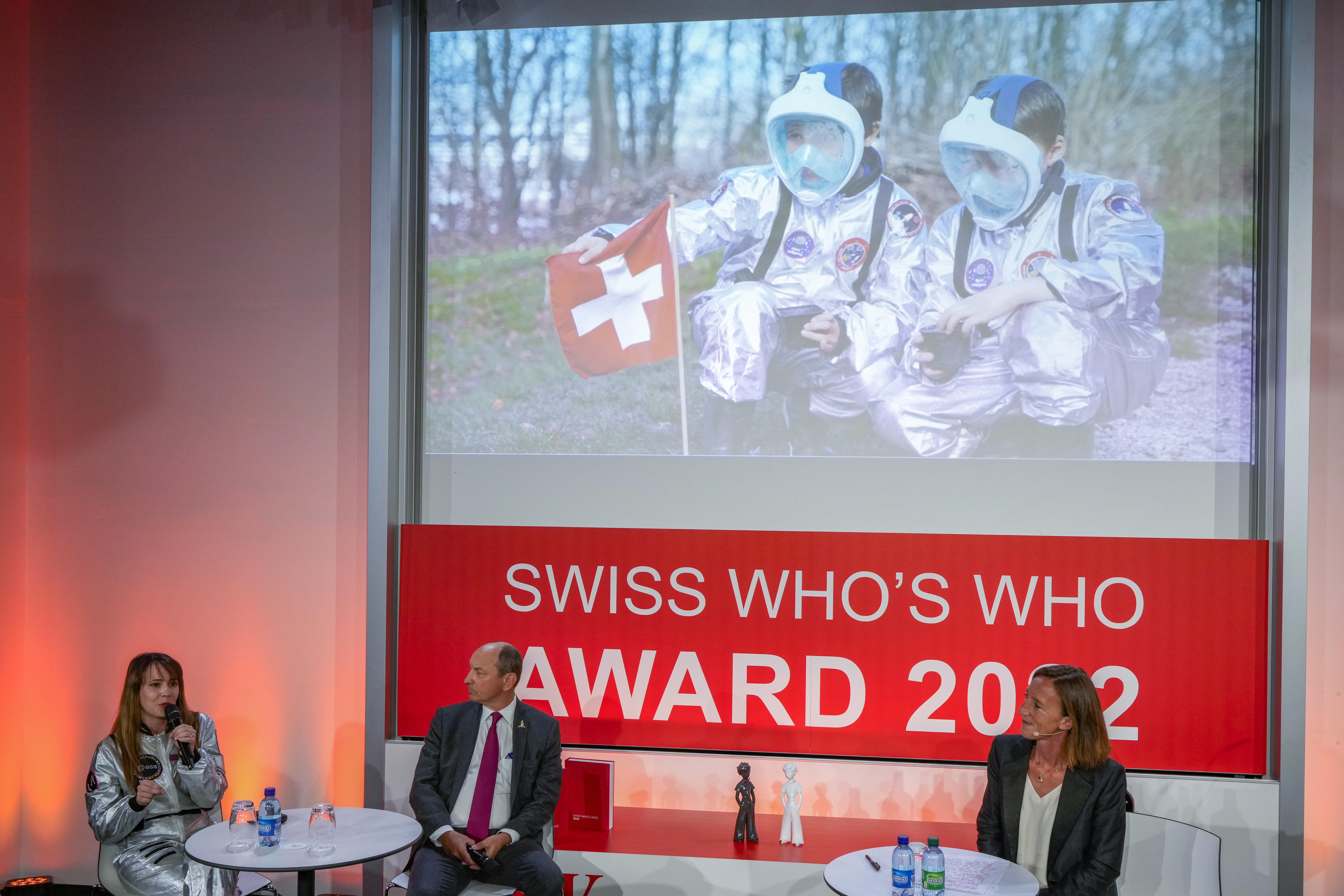 Swiss who is who Award Lausanne le 5mai 2022 Ecole Hôtelière de Lausanne
©photos:Christian BONZON
6 laureates including the Ambassador of the foundation Chloé Carrière participated in a pitch competition on contemporary themes. Olivier d'Agay, Secretary General of the Foundation and Chloé Carrière discussed gender equality. 
Congratulations to Sofia Gonzales who won the jury prize and to Ryan M. Laver who won the public prize awarded by Olivier d'Agay.