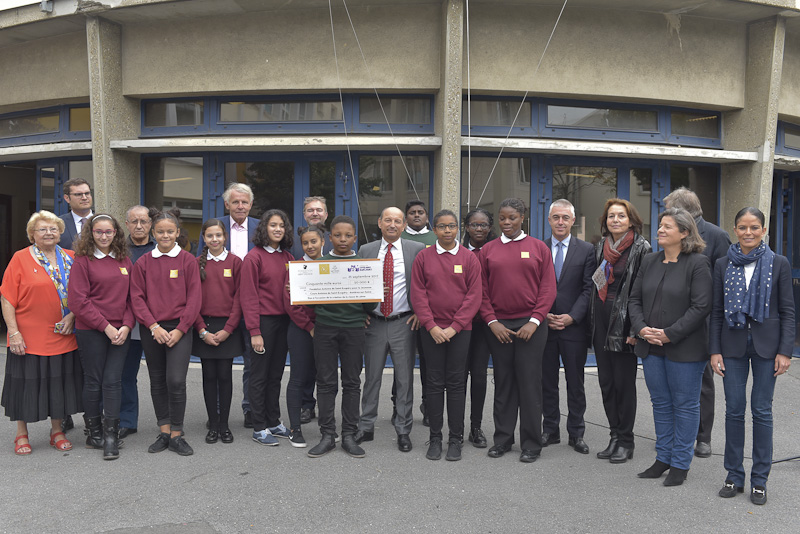 Asnières (Hauts-de/Seine), 25 September 2017.
On behalf of the Antoine de Saint-Exupéry Youth Foundation (FASEJ),  of which he is a well-known member of its patronage committee, Patrick Poivre d'Arvor gave a €50,000 donation to the Cours Antoine de Saint-Exupéry, one of the 11 schools in France of the Espérance Banlieues Foundation network, which he chose to support.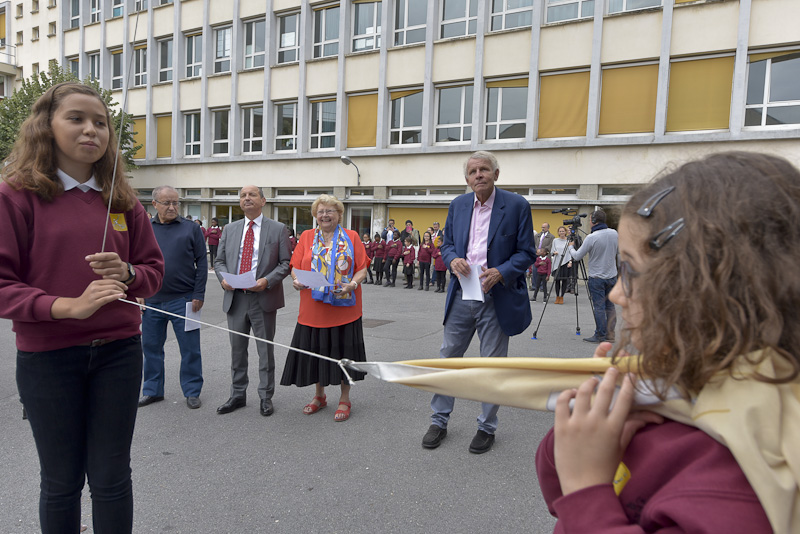 Through this generous donation, Olivier d'Agay, the FASEJ's Delegate General and great-nephew of the famous writer-cum-aviator, thus allowed the foundation to contribute to the founding of the new Year 9 class, which was created this year in this school, within the framework of a three-year partnership.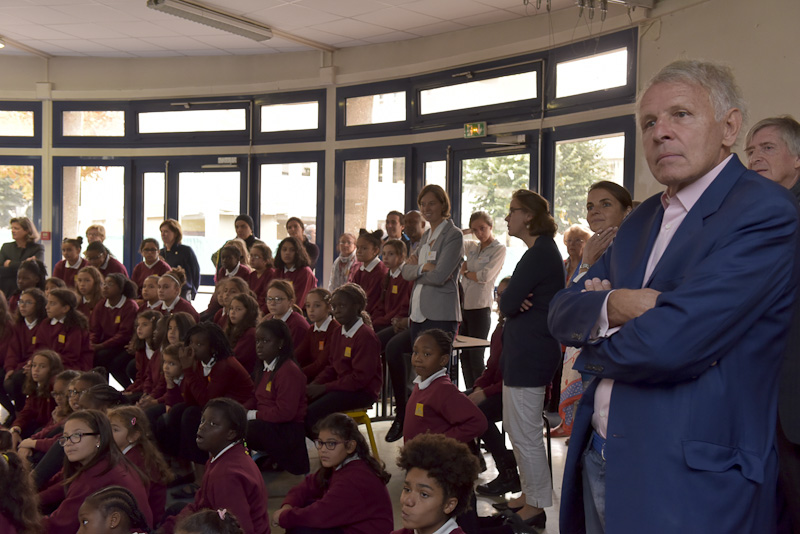 Patrick Poivre d'Arvor and Olivier d'Agay met with Year 9 students, with whom they talked about the values and the universal humanist message inherited from Antoine de Saint-Exupéry.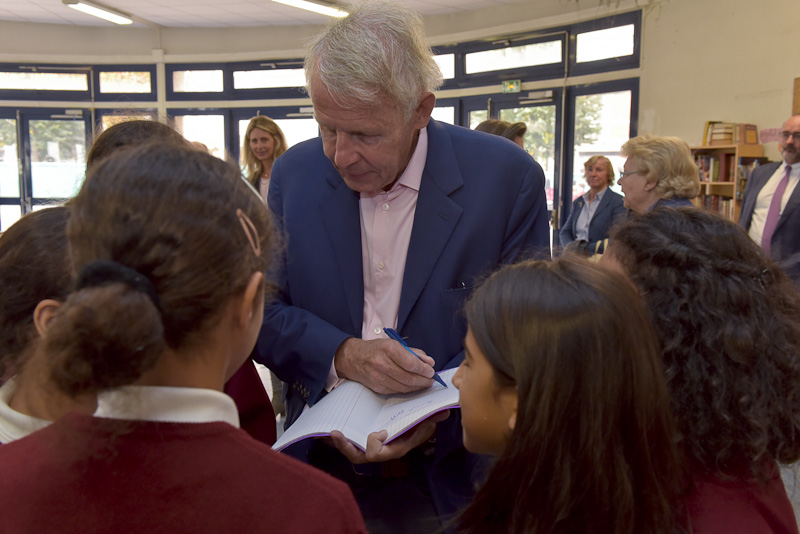 "You are all little princes and princesses because your parents, the Ministry of National Education and your teachers have decided to make you better people," said Patrick Poivre d'Arvor to around 100 children standing in rows in the schoolyard. "With words, we avoid bad gestures and violence especially. When we have words, we handle things better in life."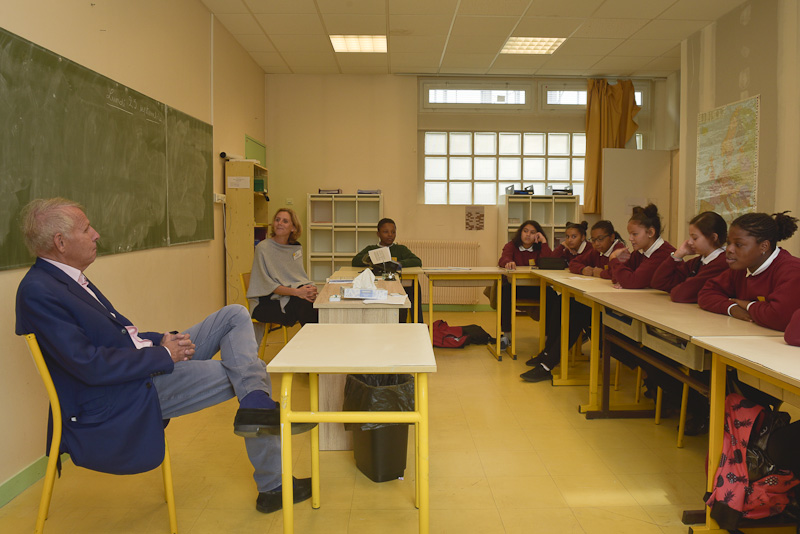 Report broadcasted on Journal 19/20 on France 3 Paris Île-de-France
Article On Le Parisien – 25 september 2017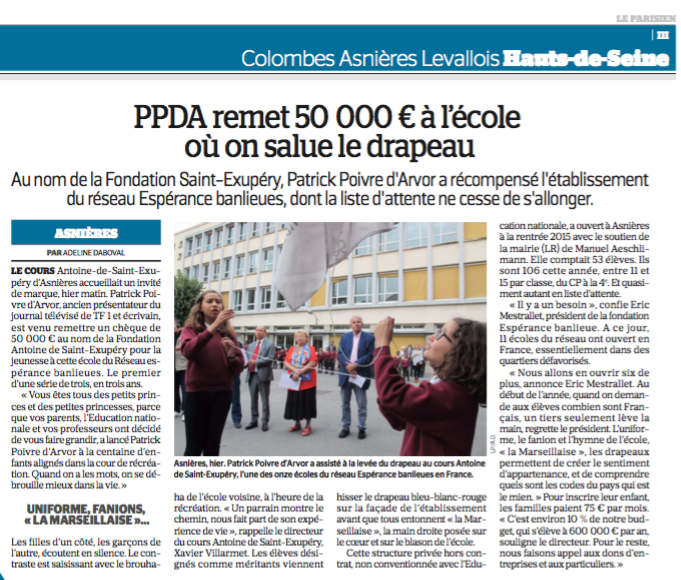 Photo Credits : ©ch_perrucon_mairie_asnieres