The French Ambassador in Thailand, Thierry MATHOU, and his wife organized, with the support of the Antoine de Saint Exupéry Youth Foundation, a dinner at the Residence of France, on Tuesday 24 January 2023, in the presence of the astronaut Claudie HAIGNERE, godmother of the Foundation, and of a large delegation of Thai and French-speaking personalities, to mark the beginning of the international celebrations of the 80th anniversary of the "Little Prince".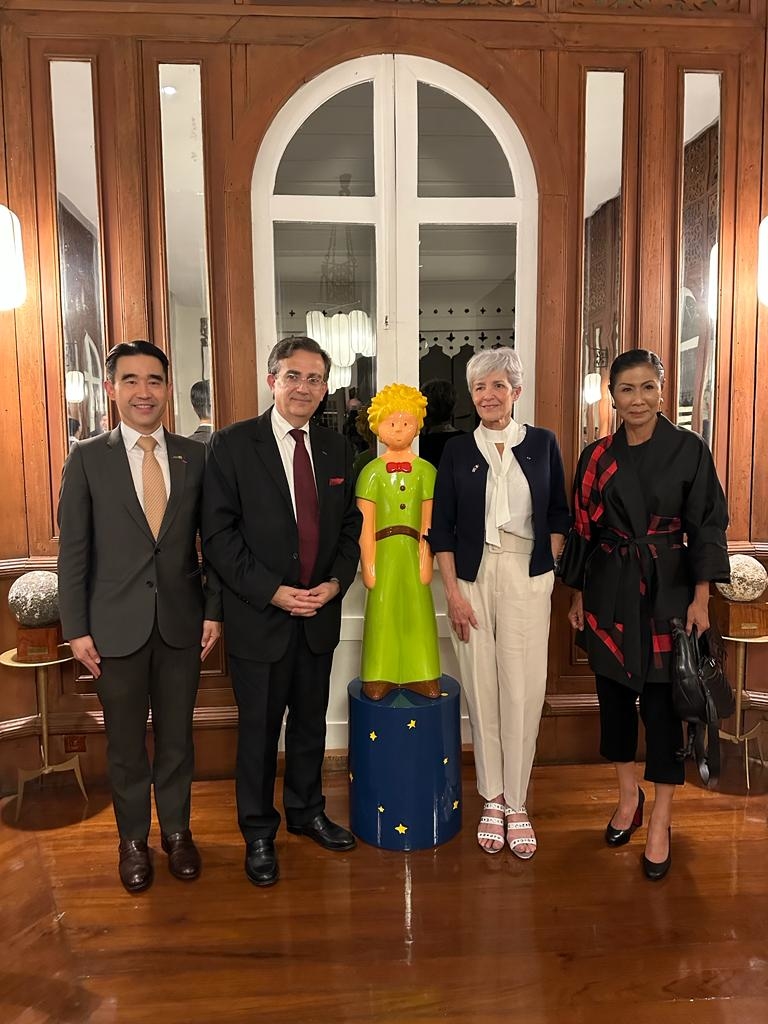 On 26 January, in Banchakitti Park in the heart of Bangkok, the Foundation took part in the launch ceremony for the France-Thailand Year of Innovation 2023, which brought together more than 1,500 people around the Little Prince, who was the icon of this great moment headed by Olivier BECHT, Minister Delegate to the Minister of Europe and Foreign Affairs in charge of Foreign Trade, Attractiveness and French Nationals Abroad, and the Thai Minister of Education Mrs. Trinuch Thienthong.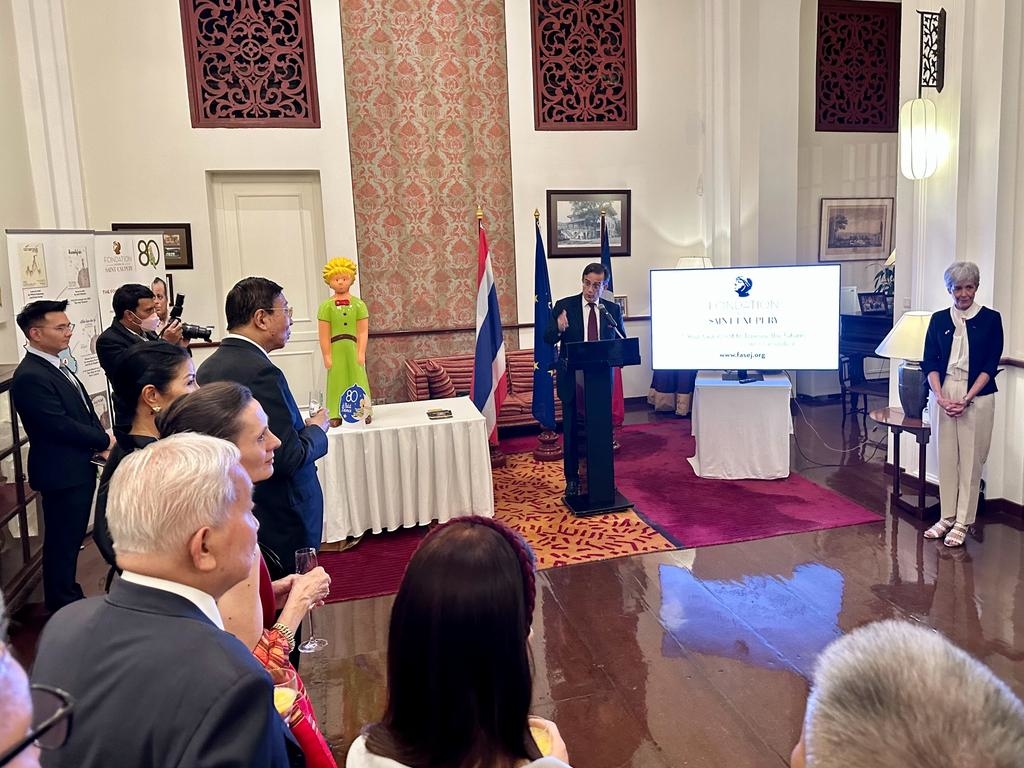 During this important event, Olivier d'Agay, grand-nephew of the writer-aviator, and Nicolas Delsalle, General Delegate of the Foundation, together with astronauts Claudie and Jean-Pierre Haigneré, presented an exhibition dedicated to the life and work of the author of Wind, Sand and Stars and The Little Prince, for the benefit of the Thai public and the French community in Bangkok.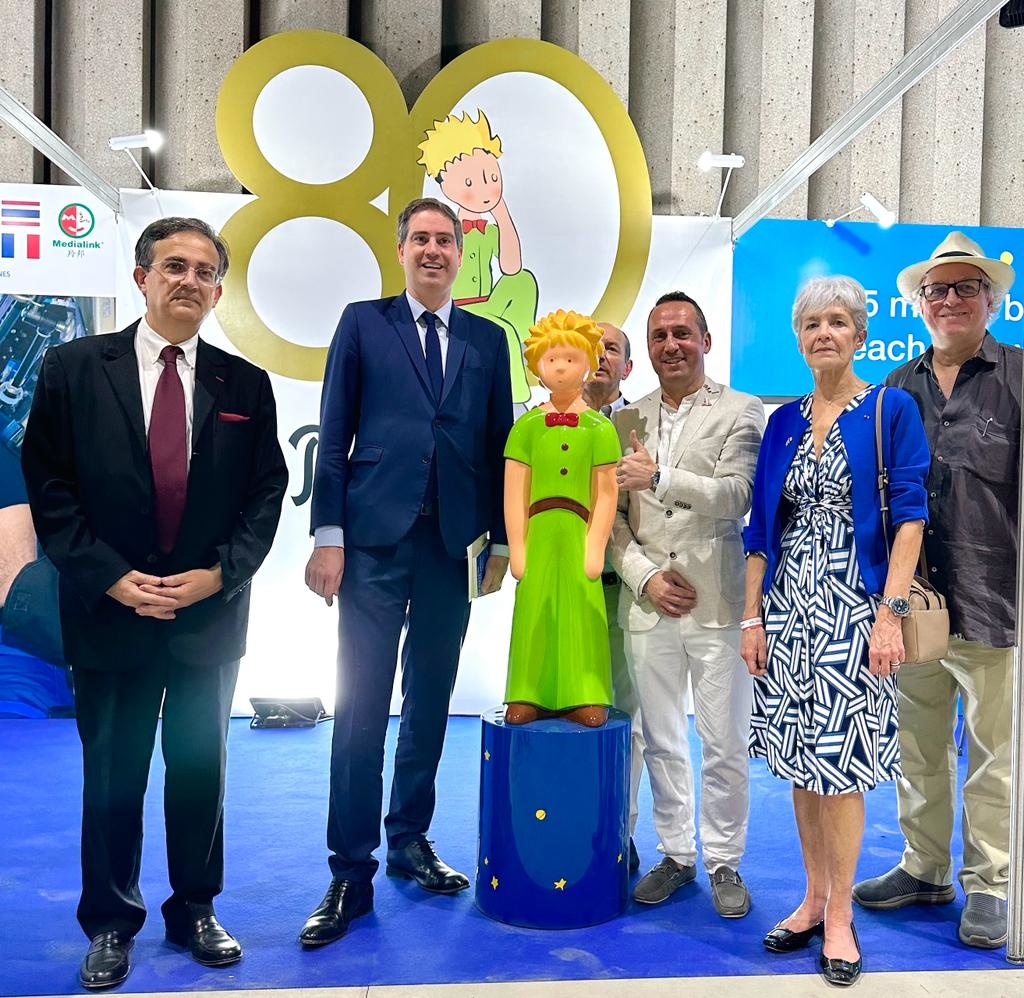 This unique exhibition also featured sculptures of The Little Prince by the artist Arnaud Nazare-Aga, illustrations by Cédric Fernandez from his comic books on "Saint Exupéry", and the Thai project The Little Prince in dialects, initiated by Supoj Lokunsombat, with the support of the Jean-Marc Probst Foundation for The Little Prince.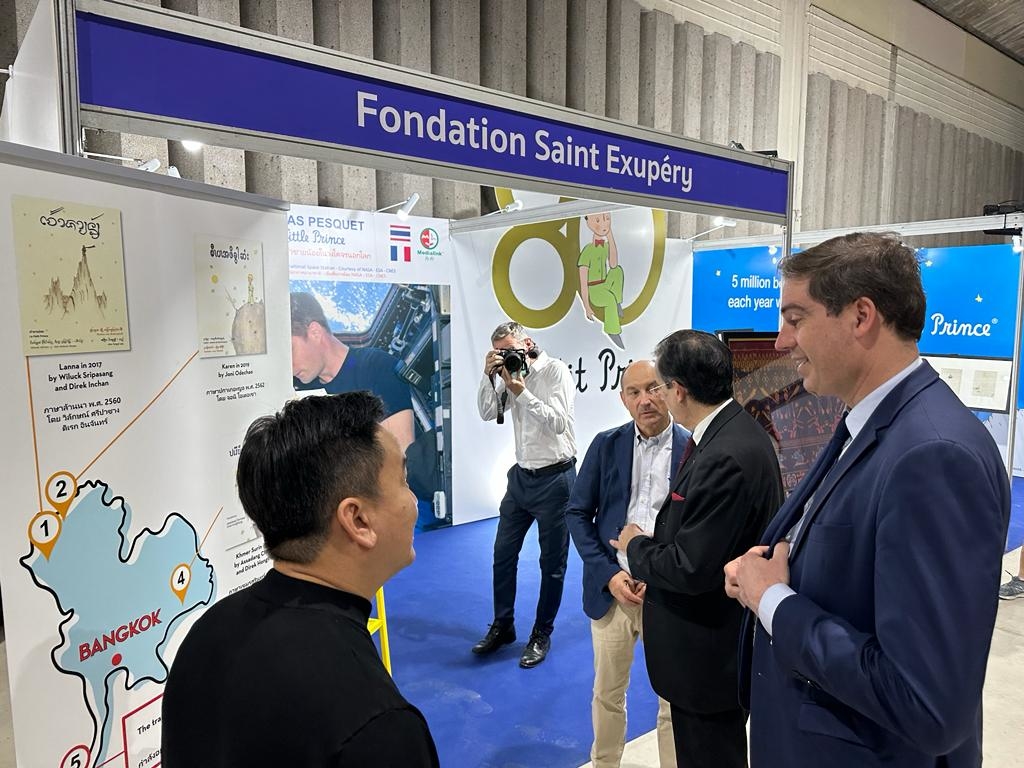 The ceremony also provided an opportunity for the Foundation to recall its unique collaboration with Thomas Pesquet, by presenting the book by Saint Exupéry and the Little Prince figurine that the French ESA astronaut took with him on board the International Space Station, and by inviting director Pierre-Emmanuel Le Goff to screen his film on this mission, "16 Levers de Soleil", and to present an incredible 360° virtual reality experience, "Dans la peau de Thomas Pesquet".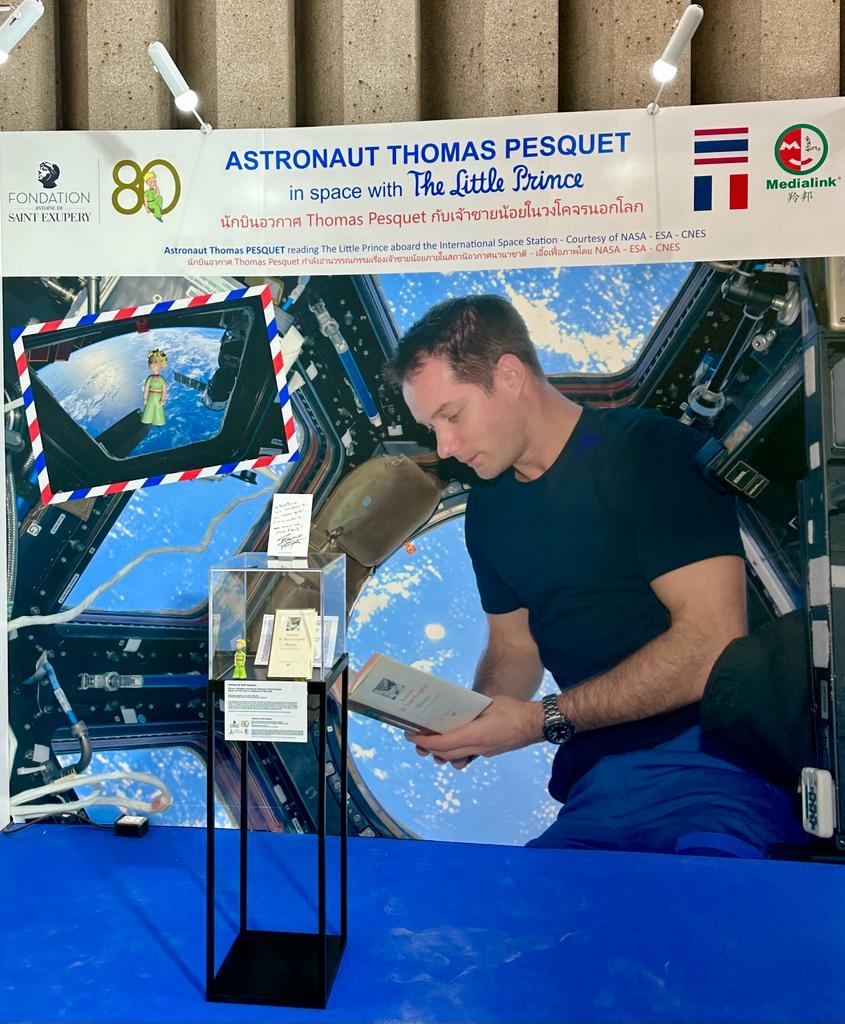 The ceremony ended with an exceptional drone show on the theme of Franco-Thai friendship, their space cooperation and the Little Prince, who appeared in the starry sky of the Thai capital before an audience amazed by this poetic and innovative surprise!
The following day, during the Educ'Art festival in partnership with the Alliance Française de Bangkok, a theater company performed an adapted version of The Little Prince at the Alliance Française.