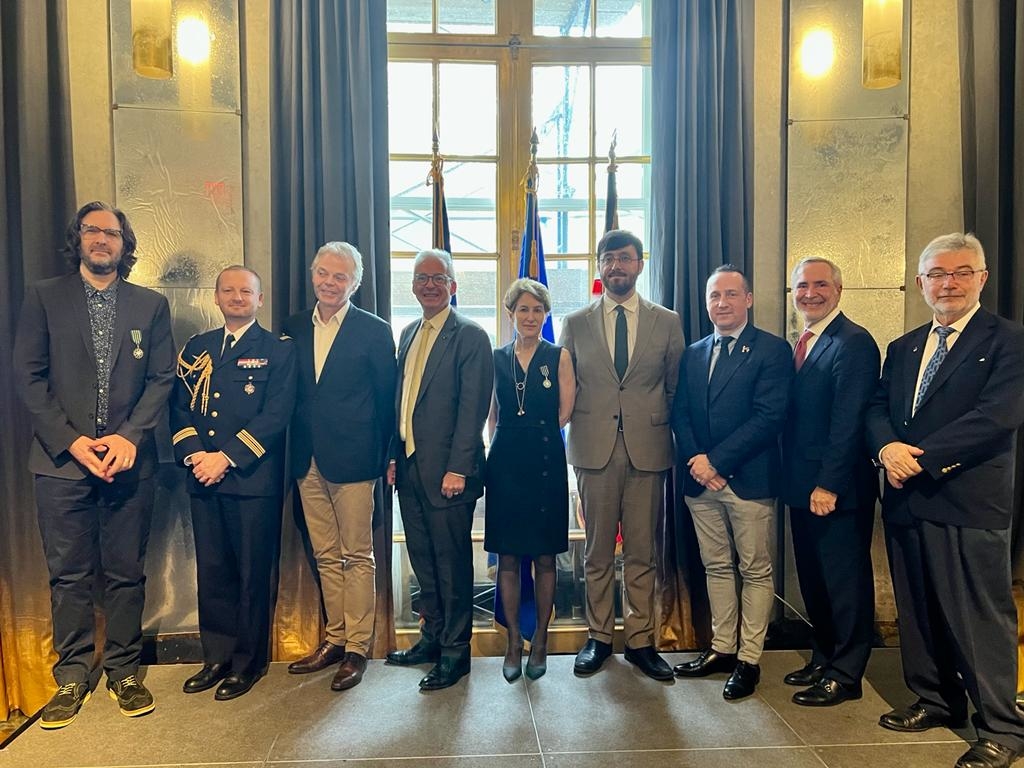 Stacy Schiff, author of "Saint Exupéry, a biography", Patron of the Antoine de Saint-Exupéry Youth Foundation was presented with the insignia of Chevalier des Arts et Lettres by Gaëtan Bruel, Director of the Villa Albertine & Cultural Counselor of the French Embassy on October 13, 2022 in New York.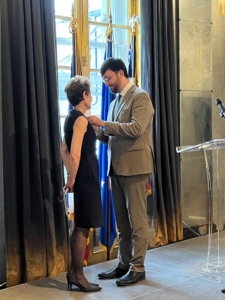 The ceremony took place in the presence of Thierry Chaunu, President of The American Society of Le Souvenir Français and the management team, the director Mark Osborne, Lionel de Saint-Exupéry and Nicolas Delsalle, Vice President and General Delegate of the Foundation, Philip Palmer, Curator of The Morgan Library & Museum and the Air and Space Attaché for the French Embassy in Washington D. C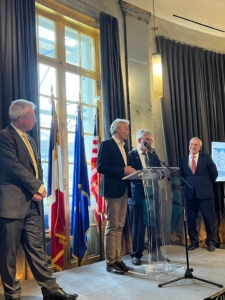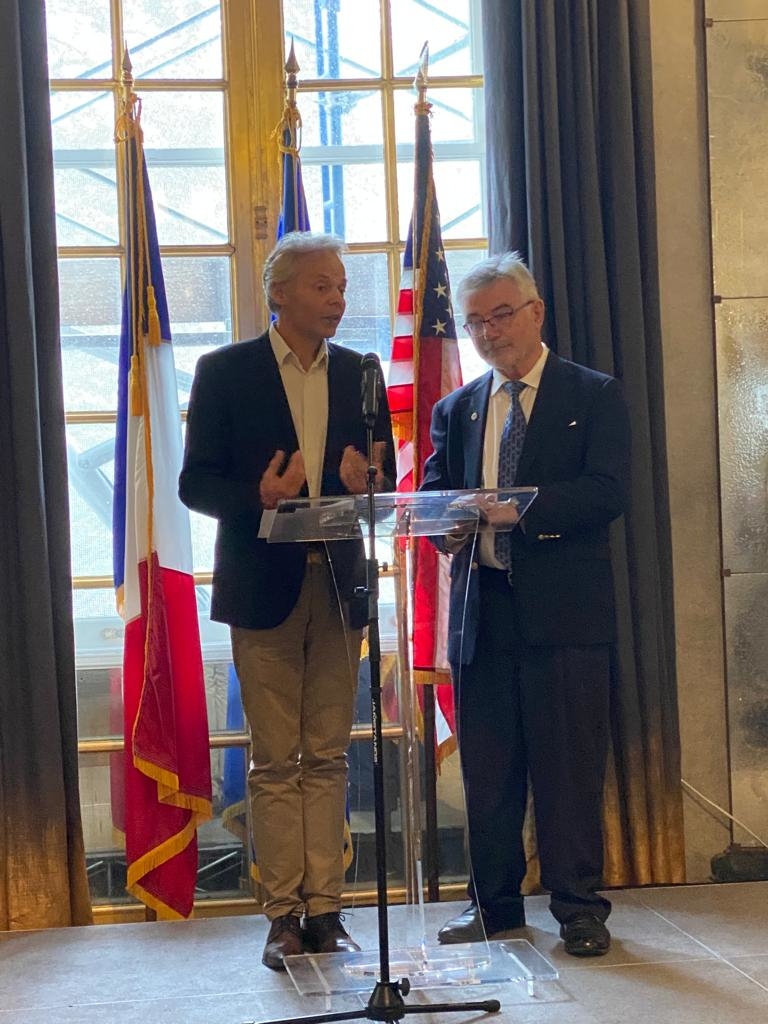 A sculpture of the Little Prince was presented by artist Jean-Marc de Pas. It will soon be installed in the gardens of the Villa Albertine in New York, a residence serving the arts and ideas between France and the United States.