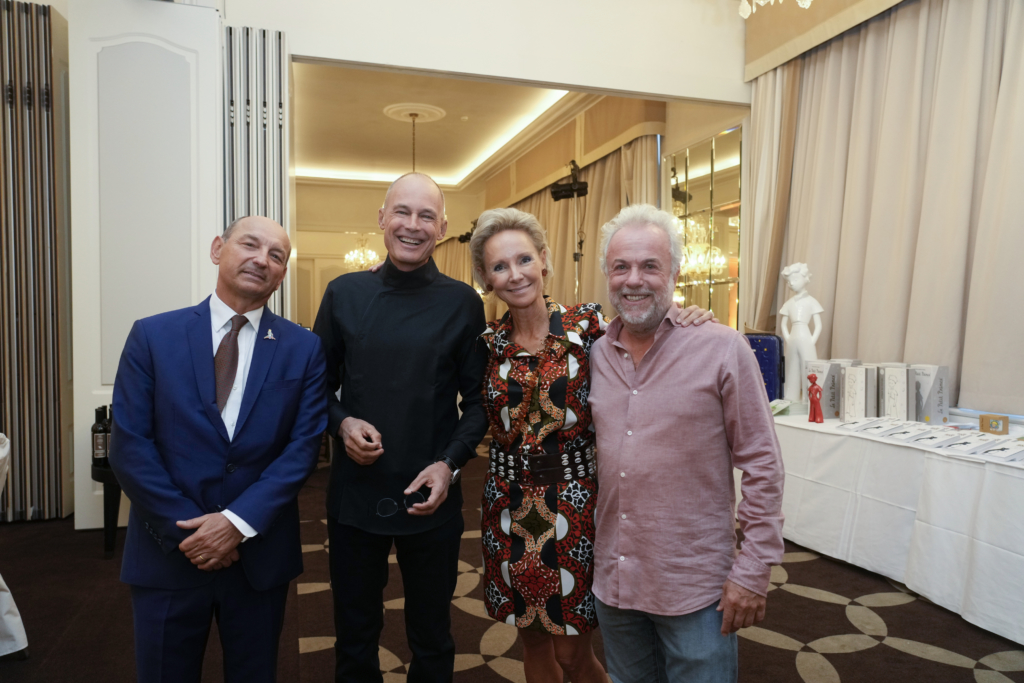 On September 26th, The Antoine de Saint Exupéry Youth Foundation and Swiss Who's Who organized an evening to benefit the Zero Emission Group association created by EPFL students at the Lausanne Palace.
Young musicians from the Ribaupierre Graz foundation opened the evening, followed by a magnificent performance by the classical pianist, Marcela Rogierri.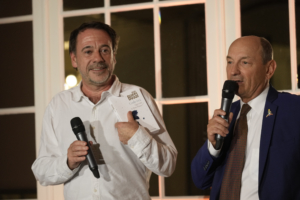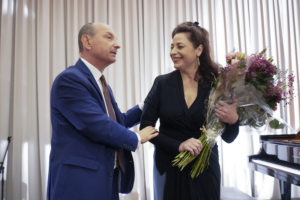 The evening continued with the presentation of the "Future starts now" project. This workshop aims to encourage young people to pursue scientific careers to solve today's and tomorrow's climate challenges.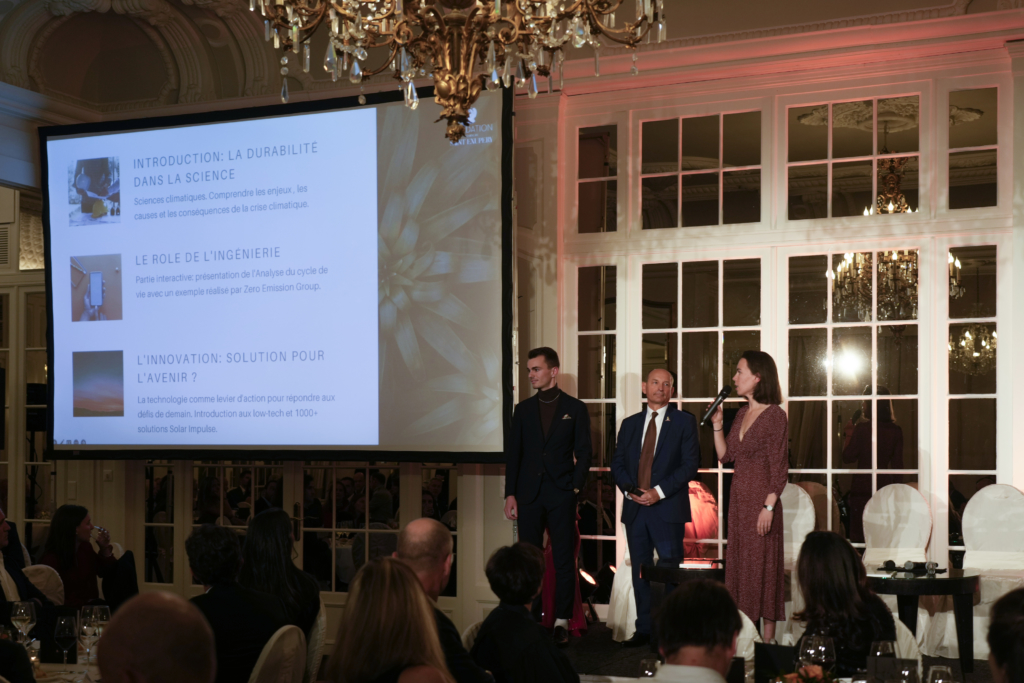 This interactive presentation is divided into two distinct blocks. The first part, presented by EPFL students, aims to explain the causes and consequences of the climate crisis and to show the role of science and engineering in the implementation of solutions through several concrete case studies. The second part is an exchange with one of the founders of a start-up labelled 1000+ solutions by the Solar Impulse Foundation.
Presented by Chloé Carrière, ambassador of the Future Starts Now project, the panel discussion brought together Aurore Amaudruz, Eric Bolliger, Frédéric Lenoir and the Patron of the Antoine de Saint Exupéry Youth Foundation, Bertrand Piccard, to discuss the challenges of sustainability.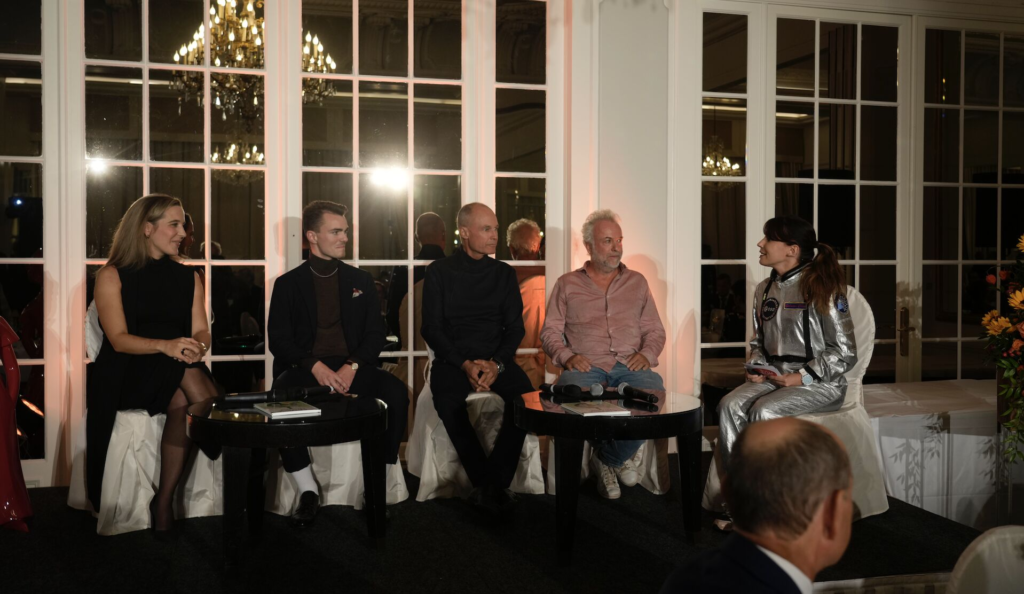 Through this support, the Foundation wishes to create a moment of sharing and inspiring young people through the experiences of students and young entrepreneurs and help them find their vocation and encourage them to join a new generation of scientists and engineers ready to take on the challenges of tomorrow.
After a first year of deploying the workshop in French-speaking high schools, this initiative will be translated and deployed in all Swiss high schools.
Photo Credits : Christian BONZON

From left to right: Olivier d'Agay, president of the FASEJ, Bertrand Piccard godfather of the FASEJ and president of the Solar Impulse Foundation, Dominique Brustlein, ambassador of the FASEJ in Switzerland and Frédéric Lenoir, philosopher and writer.
The Foundation's patron and writer Michel Bussi was also present and shared with us his love for the life of Antoine de Saint Exupéry and the Little Prince.
Olivier d'Agay and Marcela Rogerri
ZEG co-presidents Héloïse Sandoz, Eric Bolliger on stage with Olivier d'Agay to present the Future Starts Now!
Panel discussion around sustainability with Aurore Amaudruz, Eric Bolliger, Betrand Piccard, Frédéric Lenoir and Chloé Carrière